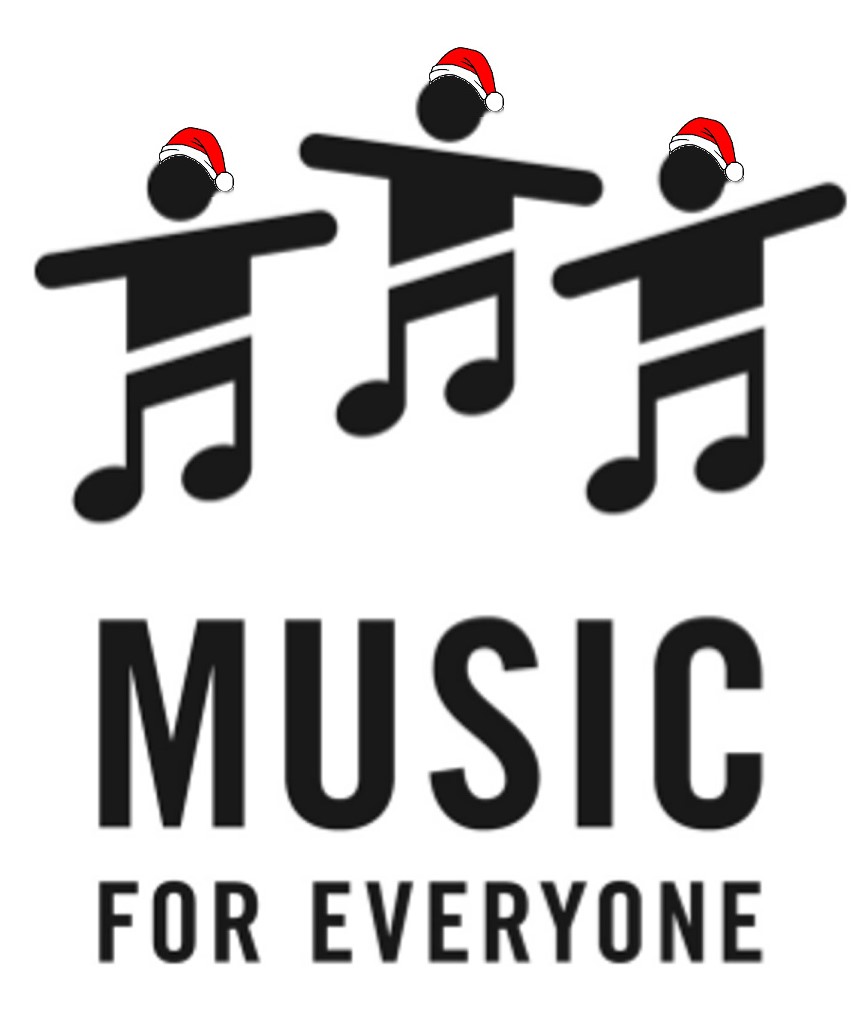 This Month in Music For Everyone:
MFE Grants Are Available
Need some money to enhance your school or community based music program? Starting this month, MFE will begin accepting applications for our 2017-2018 grant cycle. This year we hope to award at least $100,000 in grants. For more information and guidelines visit the Grants section of our website. Back to the Top!
MFE and the Extraordinary Give
We would like to thank everyone who donated to MFE through the November 17th Extraordinary Give sponsored by the Lancaster County Community Foundation. While the totals are not yet final, Music For Everyone was able to net over $20,000 as a result of your generosity. This translates into more grants to improve music programs in Lancaster County schools and community organizations.
Back to the Top!
 
LCSWMA and MFE Team Up for a Pop Up Concert
 Join LCSWMA and Music for Everyone (MFE) on Saturday, December 9th at Park City Center for a FREE Pop-Up concert featuring Chromatic Expansion from 12 p.m. – 2 p.m. in the Food Court. Take a break from holiday shopping to hear live family-friendly music and make-your-own music-themed crafts.
LCSWMA is a proud partner of MFE's "Keys for the City" program, which distributes more than a dozen pianos throughout downtown Lancaster for free public play. The goal of the program is to use music to educate and build communities.
LCSWMA recognizes and appreciates the diverse culture that Lancaster County offers and supports programs and events that celebrate the arts in our neighborhoods.
Back to the Top!
Original Classics returns for the last installment of 2017 on December 7th
Music For Everyone and Tone Tailors are excited to announce the final show in this unique, boundary breaking concert series that benefits MFE. "Original Classics" has featured Lancaster bands performing classic albums from some of the greatest musicians of all time. Each show features two bands with one band playing an original music set and the other highlighting the featured album. The final show in this year's series will be on Thursday December 28th at Tellus360 with Smokey Willows performing Fleetwood Mac's Rumors, and Black Letter Days performing an original set. Doors open at 7:30pm and the show will start at 8:00pm.
This is your last chance to see Original Classics in 2017 so don't miss out!
The series has been organized by Tone Tailors, Music For Everyone, and Fine Living Lancaster. 100% of the proceeds raised during the Original Classics series will go to support music programs in Lancaster County. For more information on either the Original Classics series or Music For Everyone please contact MFELancaster@gmail.com.
Back to the Top!
Stephen Patterson and Colette Stephens Receive the MFE Awards
We are proud to announce that MFE has awarded our 8th annual "MFE Awards" to Stephen Patterson as well as Colette Stephens. The MFE Award honors individuals who have demonstrated extraordinary efforts to cultivate and celebrate the power of music in Lancaster County. Stephen Patterson has been instrumental in developing music programs that bring members of our community together. Colette Stephens has worked tirelessly to strengthen the role that music and arts play in the School District of Lancaster, working closely with MFE to accomplish that goal. Congratulations Stephen and Colette. Thank you for helping us to cultivate the power of music as an educational and community building tool in our community!
Back to the Top!
MFE Community Chorus to Perform on the Roof of Tellus360 for a Holiday Sing-a-long
On Friday December 15th, at 7pm, The MFE Community Chorus, accompanied by the one and only Big Boy Brass, will perform their holiday sing-a-long concert on the roof of Tellus360 in downtown Lancaster. Come on down and join the chorus in song and random merriment! In fact, feel free to join in and practice a random act of music yourself. For more information on the Community Chorus visit their website HERE.
Back to the Top!
 
MFE and the Willie Marble Xperience Tellus360 Concert Series
 Music For Everyone has joined forces with the mysteriously swampadelic Willie Marble Xperience and Tellus360 in a concert series to benefit Lancaster non-profit organizations. This month's concert will benefit The Lancaster Festival of Voices and will be held on December 14th.
Doors will open at 7:00pm and the show will begin at 8:00pm. The event is for ages 21+ and admission is by donation.
Back to the Top!
Reminders: MFE's Ukulele Uprising
Join the MFE Ukulele Uprising on Tuesday evenings at 7:30pm at the Vision Corps building (244 N. Queen St.) All are welcomed to this community building initiative. For more information please contact Steve Patterson at: JSP1213@gmail.com.
Back to the Top!
 
Monthly Download
This month we are returning to our favorite holiday song. "No El" is a hip holiday tidbit written by Bob Esbenshade and performed by "The Dekays", Bobbie, Billy, and Billy Bob. It is F.O.N.K.Y. Check it out.
You can download this gem for FREE at the MFE Website.
Back to the Top!
 
As always Lancaster, carry on and practice random acts of music! Y'all sound great!