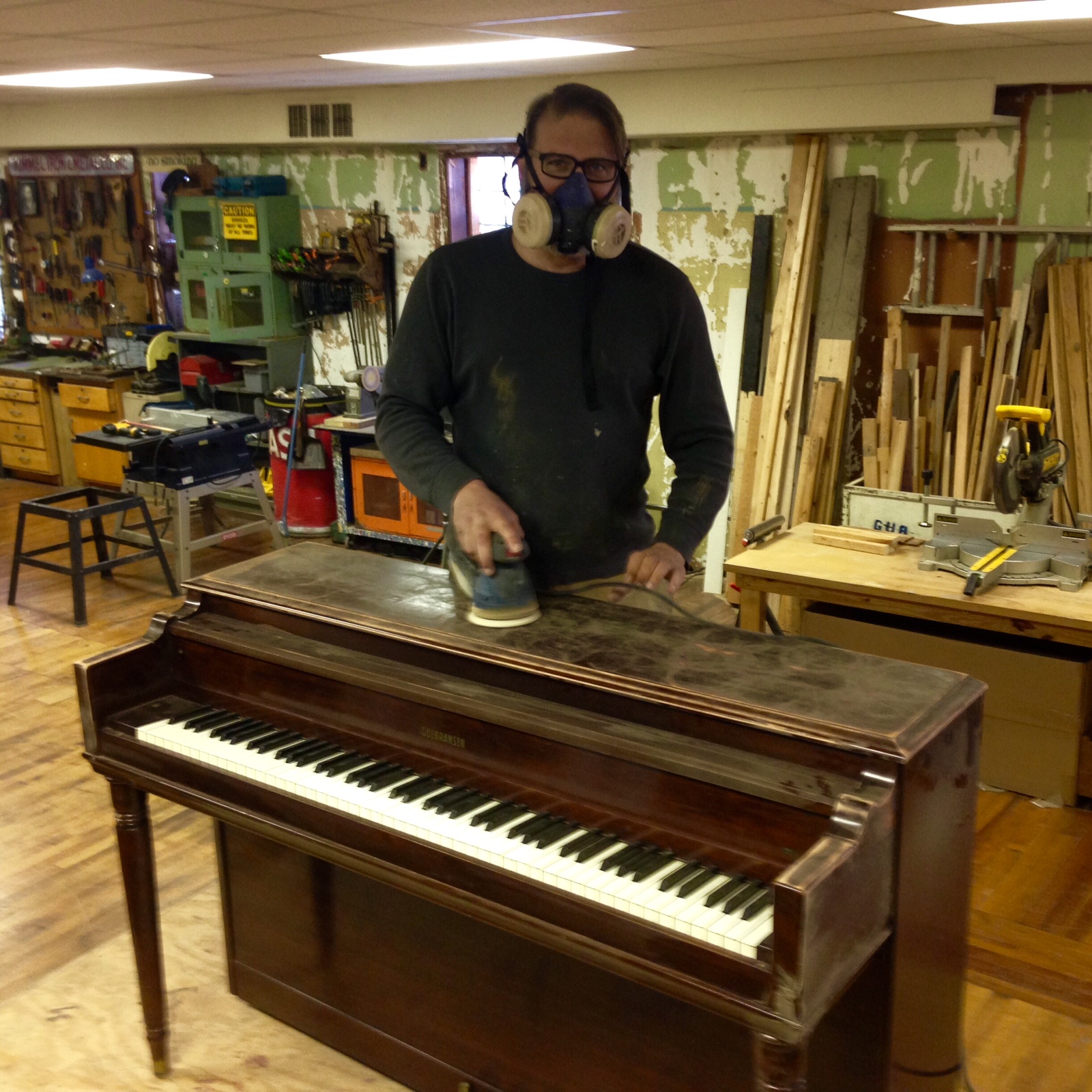 This Month in Music For Everyone:
The Great Big Piano Party Returns to a NEW Location (Rock Lititz) on April 28th
On April 28th, Music For Everyone will host the "Great Big Piano Party" presented by Benchmark Construction Company, Inc.. The event will celebrate nine years of magical musical street scenes in Lancaster through "Keys for the City". Music For Everyone often characterizes itself as "not being your grandmother's non-profit", in reference to the grassroots and unique ways the organization operates. The Great Big Piano Party is the embodiment of this mentality, combining stellar entertainment, food, and beverages with the fun and fonky vibe that MFE is so well known for producing. For this year's event, we are thrilled to announce that we will be teaming up with Rock Lititz's Pod 2, to create an unforgettable evening of music, dance, food, and drink.
The Great Big Piano Party will be held at Pod 2 (201 Rock Lititz Blvd.)  from 6:30 – 10:30pm This truly will be a one of a kind experience for our guests and supporters.
Tickets are on sale now! Get yours at: https://gbpp2018.eventbrite.com In true MFE fashion, this event will be so #FUNKY that it is #FONKY!
We would like to thank our generous sponsors for making the Great Big Piano Party possible:
Key Sponsor:
Benchmark Construction Company
Music Sponsors:
Staging Sponsors:
Piano Moving Sponsor: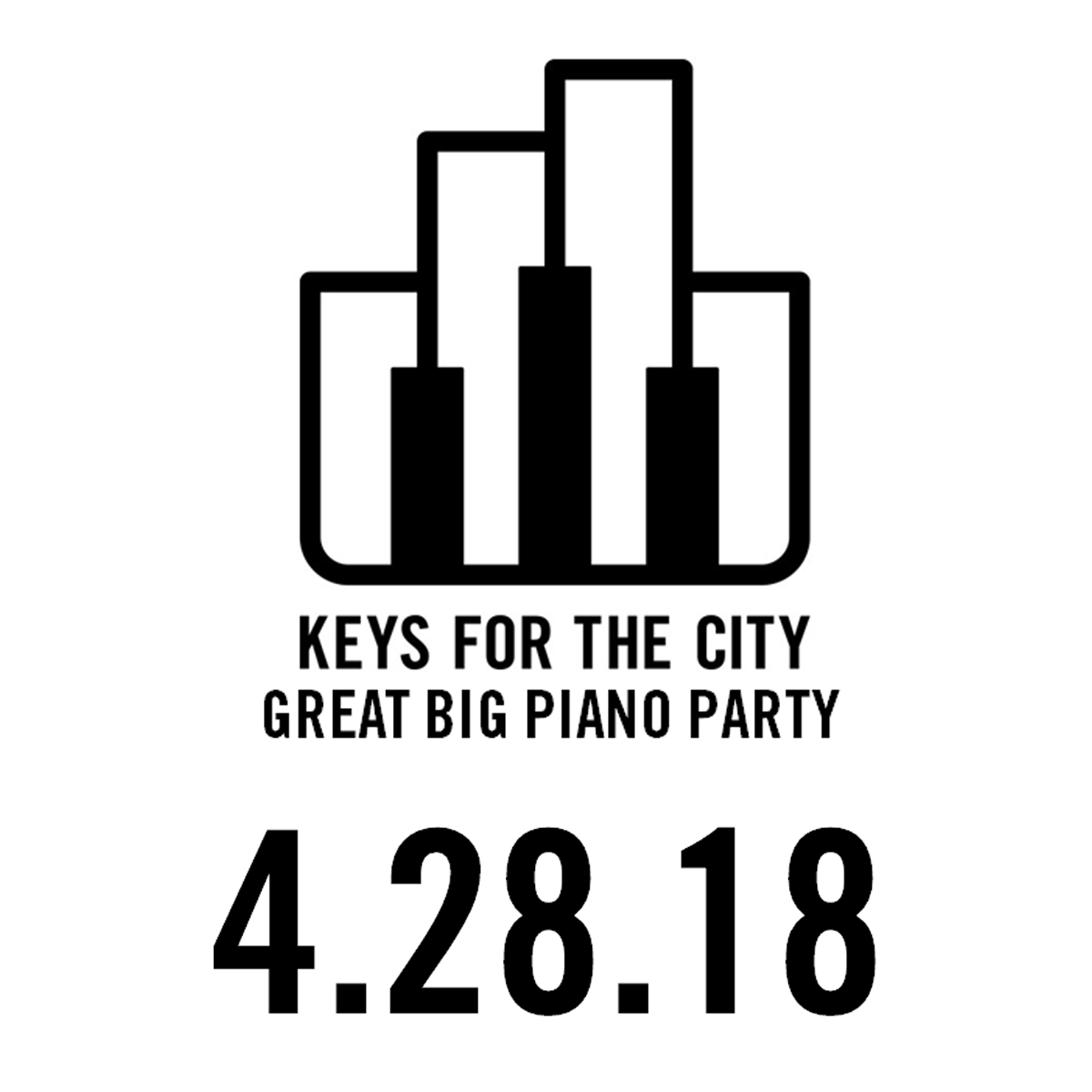 The "C-Note": A New Way To Support Keys For The City!
Always wanted to do your part to support one of Lancaster's most unique, fun, and fonky public arts projects, but couldn't afford $3,000 to sponsor a piano or $500 to help sponsor the MFE Community Piano? NOW IS YOUR CHANCE to be part of bringing Keys For The City to Lancaster again this summer for a $100 donation. That's Right! We are looking for sponsors of the MFE "C-Note" piano. For $100 your name will be incorporated into the design of the piano and those funds will be applied to MFE's annual instrument grant program. If interested please contact John Gerdy.
MFE's Sixth Annual Festival Of Voices Choral Festival a Rousing Success!
We are delighted to report that our sixth choral festival was again a huge success! We are also thrilled to report that our partnership with Tellus360, SDOL, and The Thomas A. and Georgina T. Russo Family Foundation and the Unitarian Universalist church of Lancaster Arthur & Selma Walters Trust to greatly expand the sixth annual Lancaster Festival of Voices, was a success as well. This year, MFE combined forces to expand the festival into a weekend-long festival with four distinct events at two different venues. All of these shows were a HUGE success and we look forward to next year's Festival of Voices. Many thanks to our partners, everyone in attendance, and our generous partners including;
Tellus360
The Thomas A. and Georgina
The Arthur & Selma Walters/ Unitarian Universalist Church of Lancaster Trust
School District of Lancaster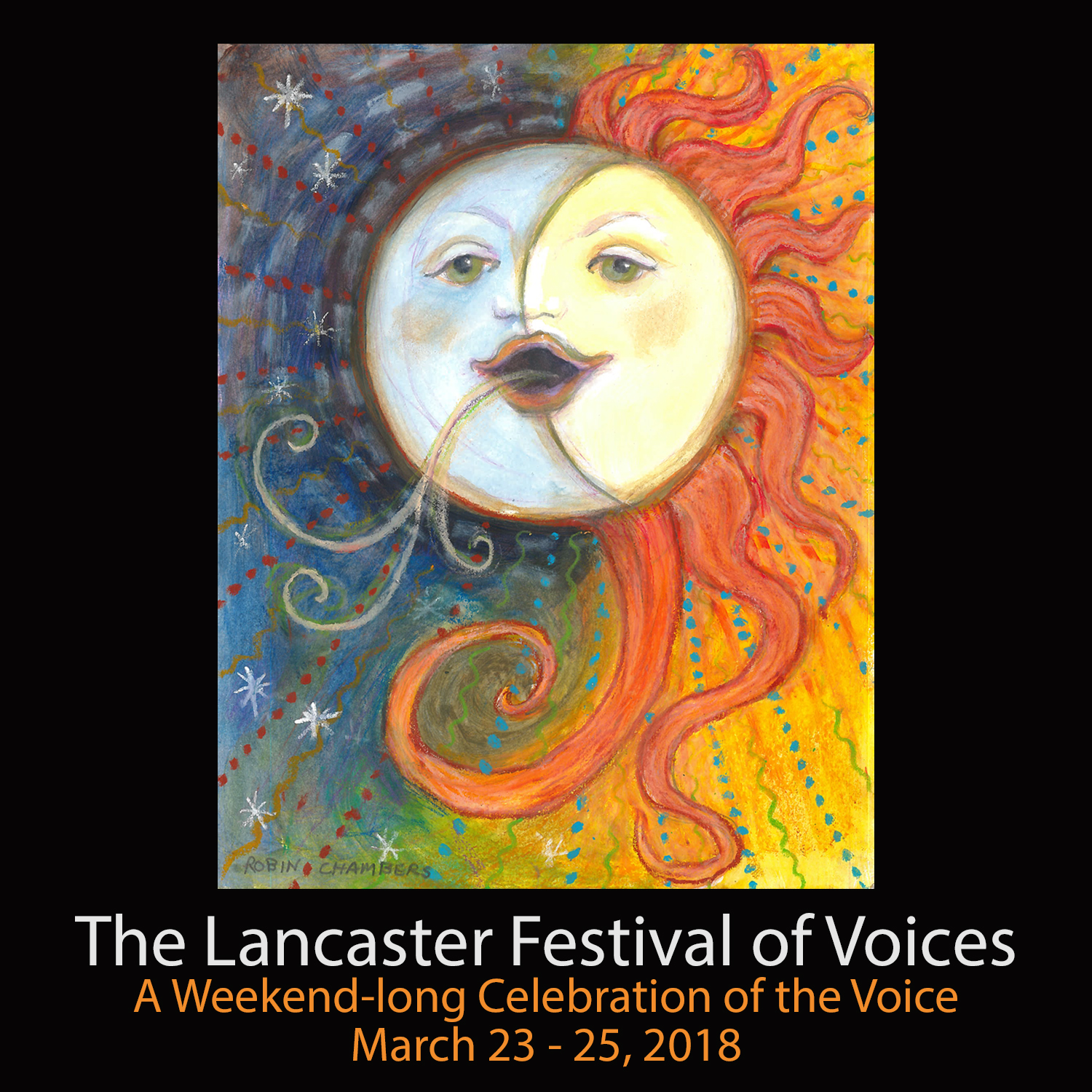 MFE Community Chorus Spring Concert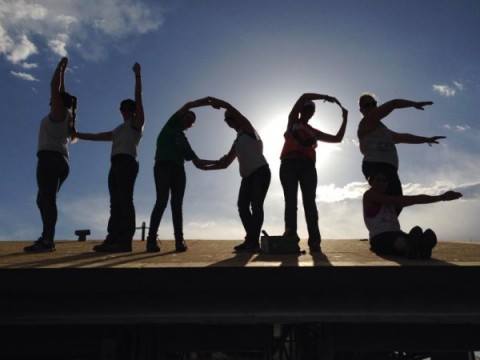 The Music for Everyone Community Chorus under the direction of Jonathan Shoff will perform a spring concert at Grace Lutheran Church entitled 'Songs of Hope'. The Chorus will perform songs born out of celebration as well as tribulation, exploring how music can be both a source and an expression of hope in all circumstances. Come out and enjoy this uplifting concert and join The Chorus as they celebrate the spirit of hope and the joy of community. Donations will benefit the music scholarship program at Grace Lutheran Church.
Sunday April 15 at 3PM
Grace Lutheran Church
517 N Queen St
Lancaster PA 17603
717-397-274
Learn more through the Facebook event: https://www.facebook.com/events/113652426148715/
MFE and the Willie Marble Xperience Tellus360 Concert Series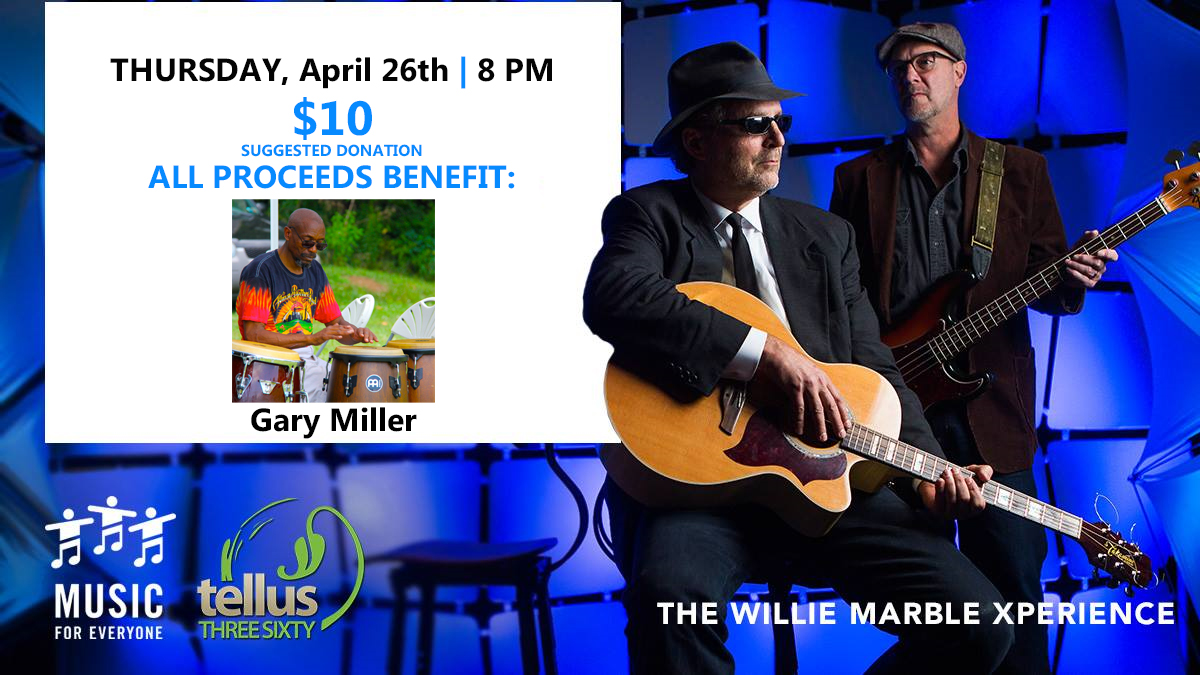 Music For Everyone has joined forces with The mysteriously swampadelic Willie Marble Xperience and Tellus360 in a concert series to benefit Lancaster non-profit organizations. This month's concert we're changing it up a bit. One of our members, Gary Miller, just got out of the hospital after breaking both of his hips. While most of his medical expenses are covered, there are additional services that he can use to help in his recovery. The WMX show will be held on April 26th.
Doors will be at 7:00pm and the show will begin at 8:00pm. The event is for ages 21+ and admission is a suggested donation of $10.
MEDA and MFE are Teaming Up for a World Market Night to Kick Off Music Friday
Reminders: MFE Ukulele Uprising!
Come Join the MFE Ukulele Uprising on Tuesday evenings at 7:30 pm at the Vision Corps Building at 244 N. Queen St. All are welcome to this community building initiative.  Back to the Top!