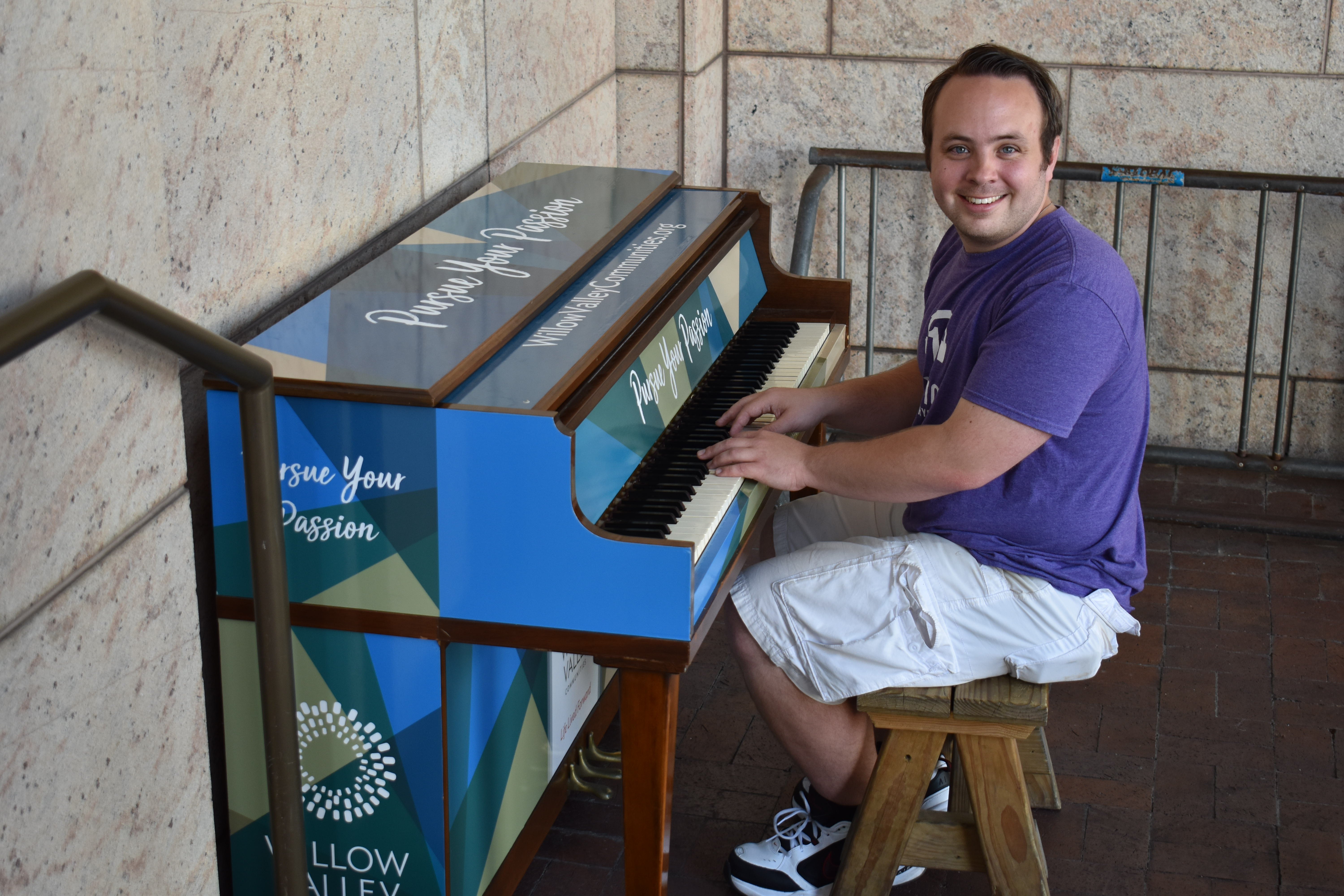 This Month in Music For Everyone:
Keys For The City 2018 Pianos Are on the Streets!
We're rolling into summer so that means the Keys for the City pianos are back in downtown Lancaster. This year we are featuring 13 pianos. So, get your groove on and come down to tickle a few ivories and experience, first hand, why Lancaster, PA is the "Street Piano Capital of the World".
Head to our website KeysfortheCity.com or to MusicForEveryone.org for more information regarding locations and additional events around the pianos. You can also follow the pianos on our Facebook and Instagram pages, where we will be posting pictures and announcing various events and promotions relating to the pianos all summer long.
We'd like to thank the following sponsors for making Keys 2018 a reality:
Presenting Sponsor:

Piano Sponsors:
Lancaster County Community Foundation
MFE Community Piano Sponsors:
In-Kind Sponsors:
Benchmark Construction Company
MFE Continues to Add "Street Spots" to Music Friday
MFE has been partnering with LOOP and Series 42 to "expand" the amount of music in downtown Lancaster during Music Fridays. Between the 15 "street spots" with busking musicians, the 13 Keys for the City Pianos, and our renewed efforts to encourage bars, restaurants, and galleries to sponsor music, beyond the "Mothership Stage" in Binns park, there will be almost 40 music acts spread throughout downtown. This will further enhance Music Friday and represent another "brick in the wall" in our efforts to assist Lancaster in its development as an "arts destination".
For our 21 and older friends, there will also be a beer garden returning to Binns Park brought to you by Tellus360.
We'd like to thank our Music Friday lead sponsor – First National Bank.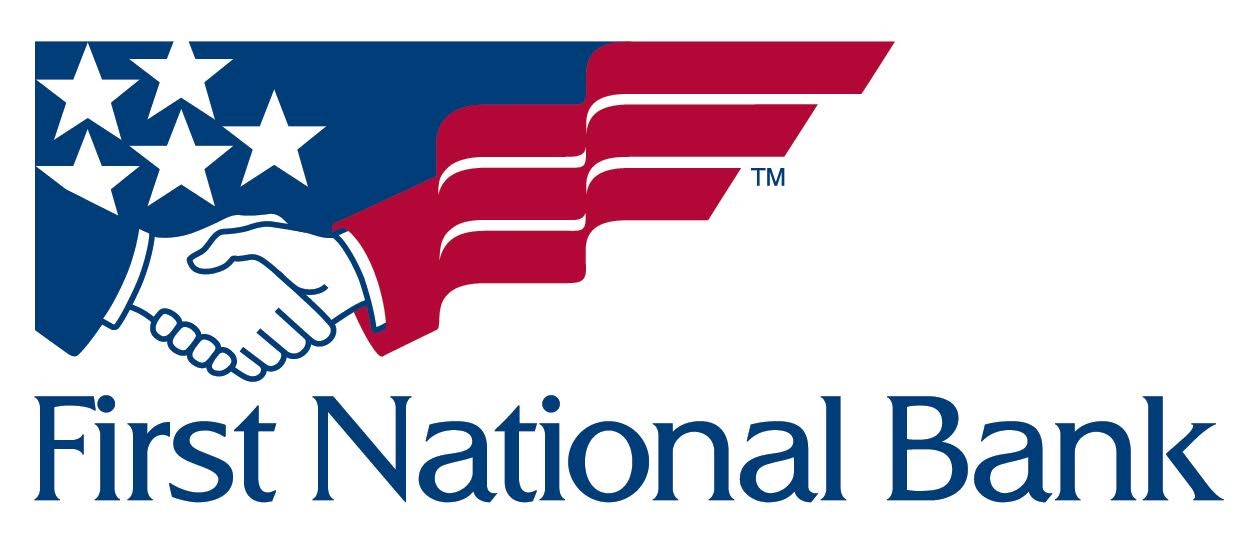 MEDA World Night Market Rescheduled for June 10th
Invite your friends and bring a blanket for an exciting afternoon in the park, complete with live music, international foods, a chance to take your picture in a rickshaw and more!
MEDA's World Night Market is being held on June 10, 1:00 – 5:00 PM, in Buchanan Park (corner of Buchanan Ave / Race Ave in Lancaster City). This rain or shine event is FREE and open to all ages.
MEDA World Night Market
June 10, 1:00 – 5:00 p.m. in Buchanan Park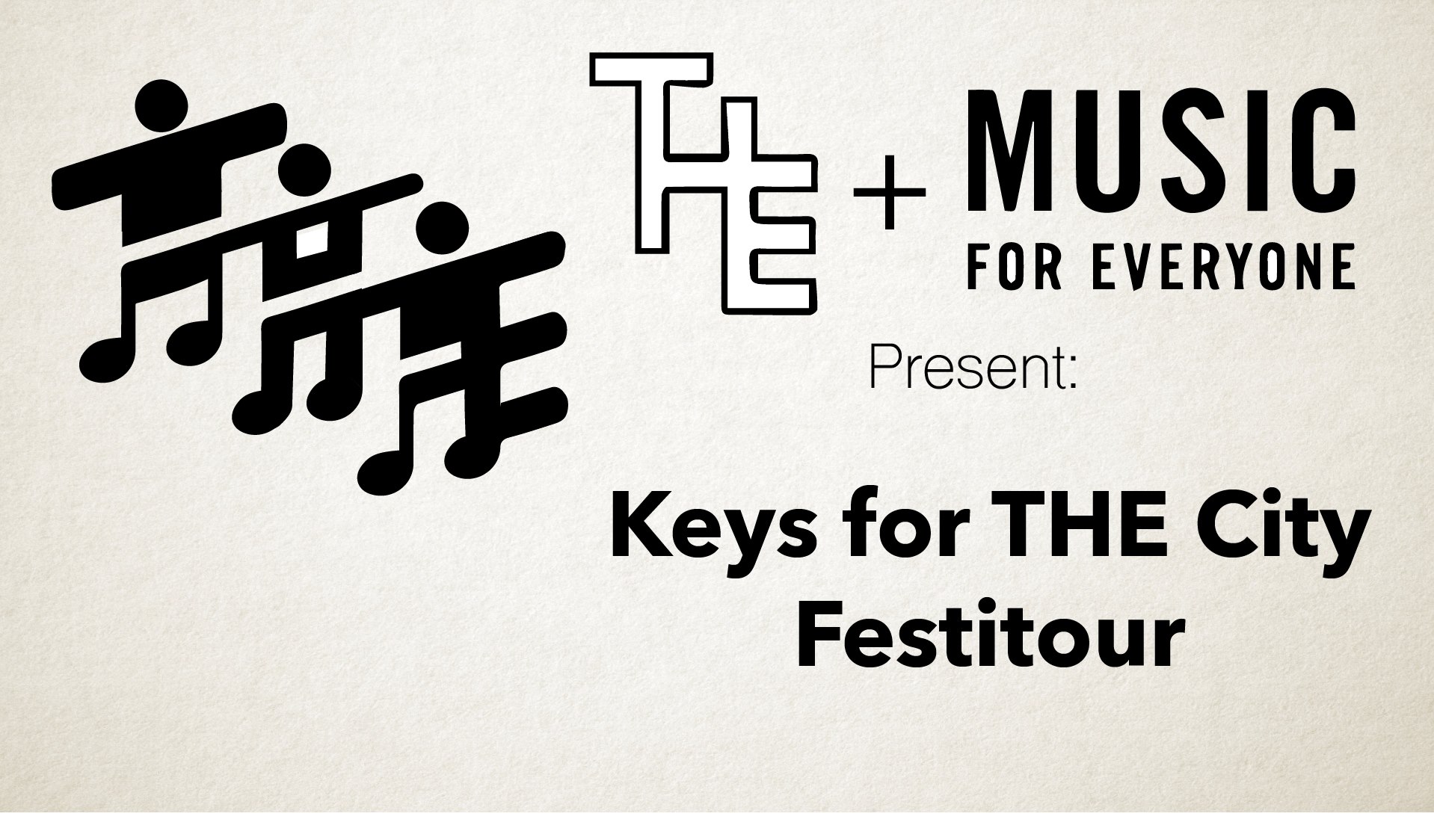 MFE Teaming up with THE for a Keys for the City Special Event
Join MFE and THE on June 10th as we host a special outdoor concert featuring the Keys for the City pianos and some amazing bands. From 3pm – 7pm the Keys will be rocking featuring:
THE
The sonic Tonic
Tony DiCarluccio of the Main Street Sweep
One Too Many
And More!
Learn more: https://www.facebook.com/events/192656178036837/?active_tab=about
The Music For Everyone Music Festival Returns to Kitchen Kettle Village
This new event celebrates the beginning of summer with a fun and delicious kick-off to the warm months ahead! Enjoy beach music, yard games and contests, great shopping and grilled foods all while raising money for Music For Everyone!
•10am-4pm – Kid's Fun Zone featuring a Candlyland Bounce House, water balloons, flip flop craft, carnival games, chalk walk & more. There is an admission fee of $5 to this area with all proceeds benefiting Music For Everyone.
•11am-2pm – Photo Booth in the Village by donation to capture your summer memory
•11:30am-2:30pm – The Bailey Fulginiti Duo performing at the top of the Village
• Noon-2pm – Balloon Twisting by Tony "The Balunguy" strolling in the Village
• Noon-1:30pm – Music For Everyone Choir performing at the stage area
• 1-3pm – Sweet Korn & Peanut performing in the Village
• 2pm – Hula Hoop Contest at the stage area
• 3-5:30pm – The Cavern Club, a Beatles cover band, performing at the stage area
• All Day – Yard Games
• All Day – Hospitality Table in the Village serving Raspberry Lemonade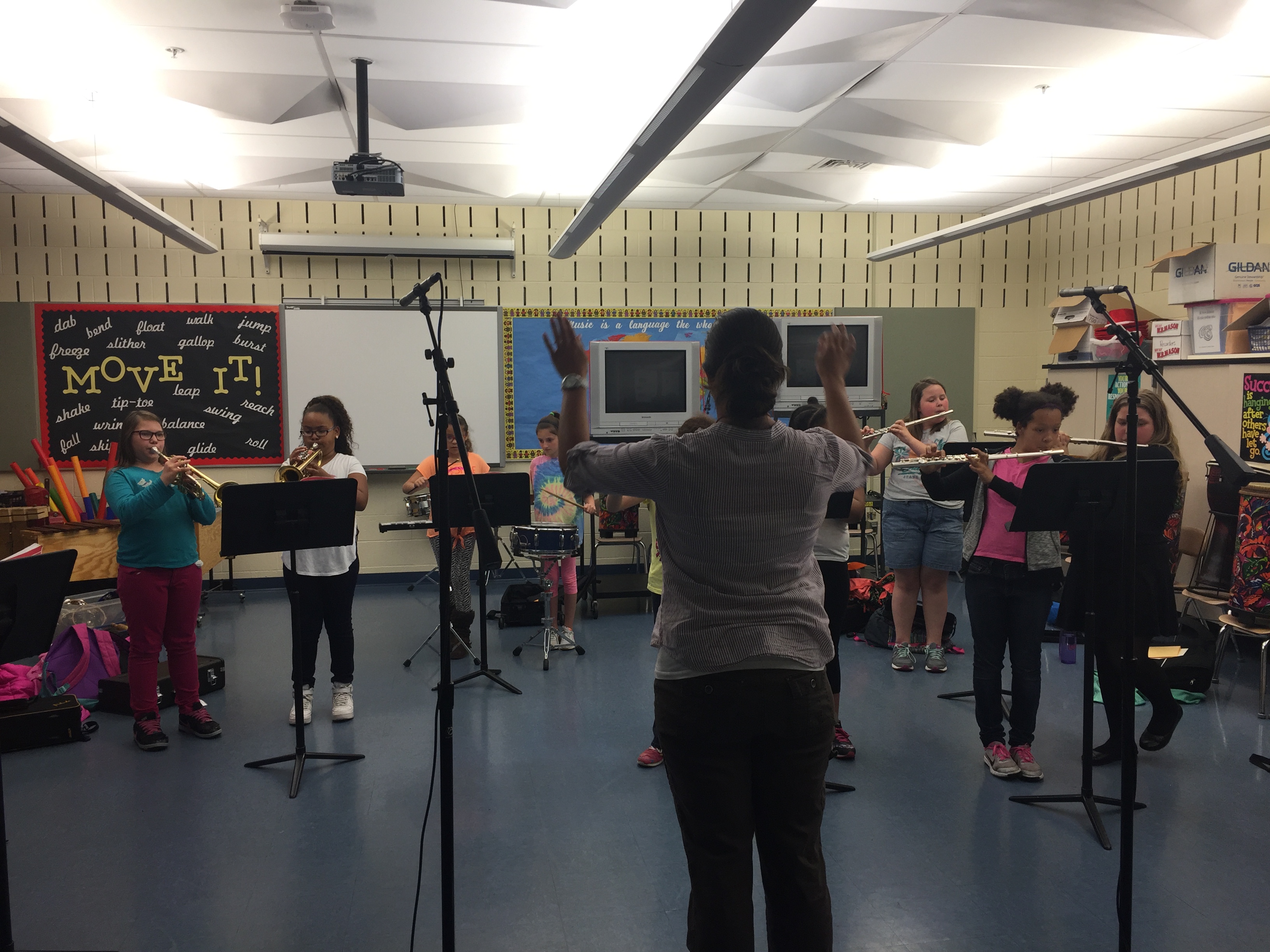 Year seven of "MFE in the Schools" – Increasing our impact
With the close of the school year upon us, we are happy to announce another successful year for "MFE in the Schools". This program is designed to address the "mentoring/instructional gap" in school music programs. In short, you can provide each child in a class of 40 with brand new instruments, but if there is only one instructor/mentor for the group, those instruments will never unleash their full educational potential. For the past five years, Mike Jamanis Jr.  and an assortment of high school and college student volunteers have worked in eight SDOL schools, alongside existing music educators providing both group and ensemble instruction. We've also been able to underwrite four part-time instructors (Matthew Woodson [Percussion], Gentry Stoltzfus [Brass], Francis Miller [Strings], and Rick Ferrarelli [woodwinds]). Collectively the "music mentors" worked with almost 400 students per week for the entire school year. MFE in the Schools has also provided several public performance opportunities for the children and also arranged for and underwrote several in school music performances by various ensembles. Most notably, several of Millersville University Music Department ensembles performed in SDOL Schools. Additionally, MFE is proud to announce that we have expanded this program to also include the Columbia School District. This expansion is led by music mentor Samantha Schlechter. We are looking forward to expanding this program for the 2018 – 2019 school year.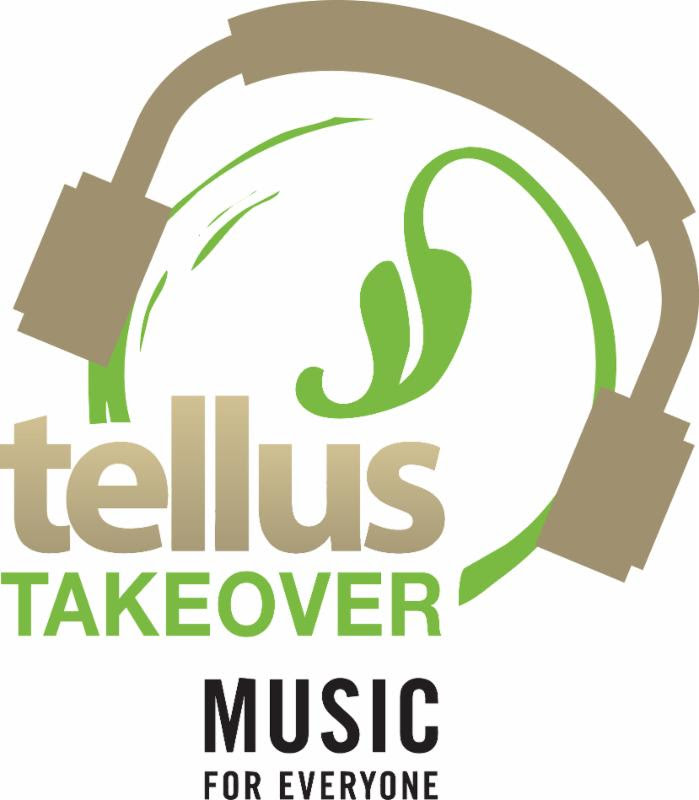 Save the Date – Thursday October 25th for the "Tellus Takeover"
Go ahead and mark it down… IN INK! This year will be a HUGE celebration in honor of Music For Everyone. For the third year in a row, MFE will take over the entire building at Tellus360 for a night filled with fun, music and fonky surprises. It will certainly be a night in "true MFE fashion". If you have been to one of the large MFE celebrations, you know what we're talkin' 'bout. If not, we assure you that it'll be in your best interest to be there. If you have questions, contact John Gerdy.
Interested in participating as a sponsor? Email MFE
And remember, "There ain't no party like an MFE PARTY!"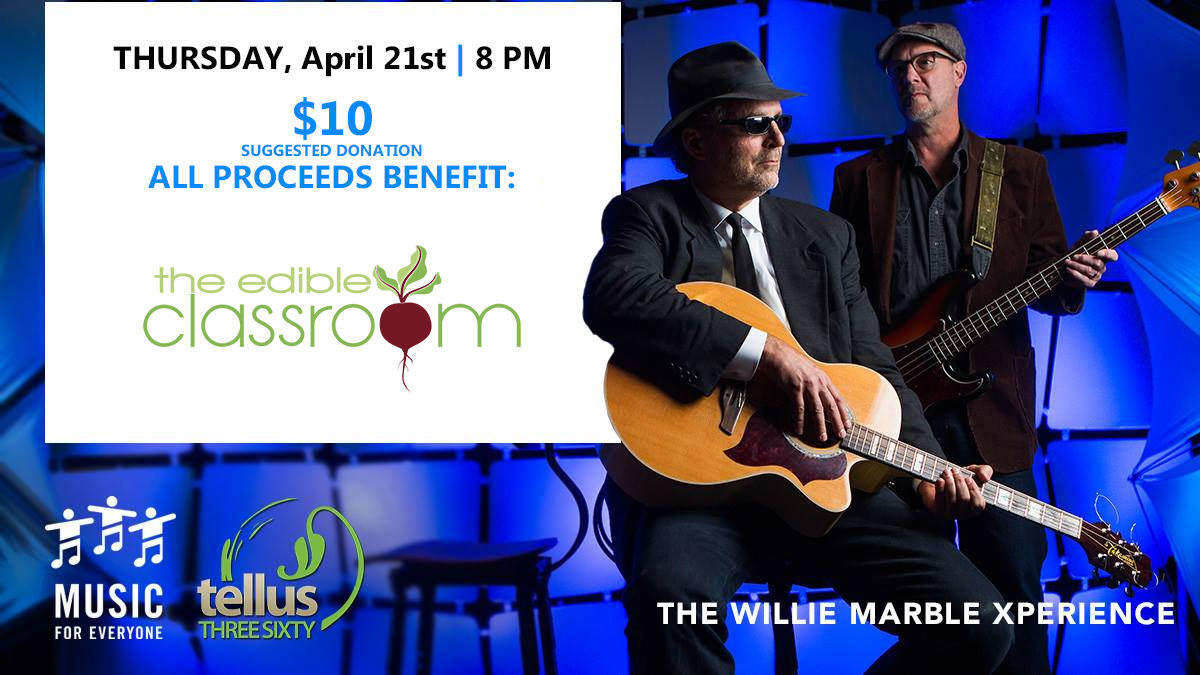 MFE and the Willie Marble Xperience Tellus360 Concert Series
Music For Everyone has joined forces with the mysteriously swampadelic Willie Marble Xperience and Tellus360 in a concert series to benefit Lancaster non-profit organizations. This month's concert will benefit The Edible Classroom and be held on June 21st.
Doors will be at 7:00pm and the show will begin at 8:00pm. The event is for ages 21+ and admission is by a suggested donation of $10.
Reminders: MFE Ukulele Uprising!
Come Join the MFE Ukulele Uprising on Tuesday evenings at 7:30 pm at the Vision Corps Building at 244 N. Queen St. All are welcome to this community building initiative.  Back to the Top!
Until next time Lancaster, play on!