"Its not good enough to know just math, English, or science. You have to be able to put it all together, and hopefully in a way that no one else has figured out how to do before. To be the next great inventor of something we haven't dreamed of yet, you need to have creative skills. Music really fosters those creative skills." – Illinois Lieutenant Governor Sheila Simon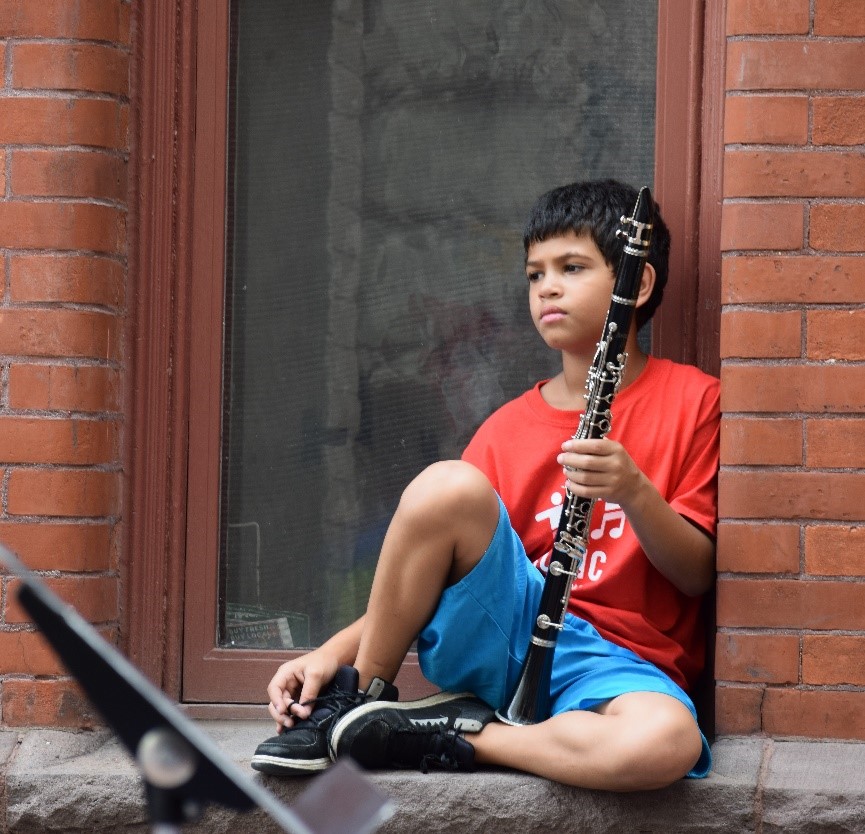 This Month in Music For Everyone:
Love MFE? Want to make a donation helping our organization cultivate the power of music in Lancaster?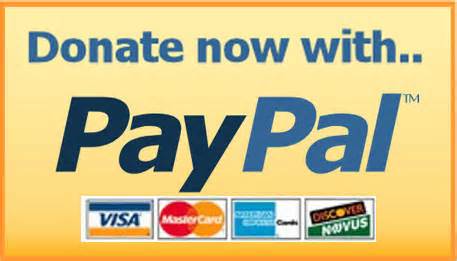 Lancaster, PA "Street Piano Capital of the World"
As you have heard, (literally) Keys for the City pianos are still on the streets in downtown Lancaster. And while you've heard those pianos, have you also heard that Lancaster is the "Street Piano Capital of the World"? We can make this claim based on several metrics:
Consecutive years for the program: We've placed pianos on the streets for nine years running, the most consecutive years of any city that we are aware of.
Length of program: Our pianos are out for use by the public 24/7 for over four full months. Again, a longer stretch of time than any other city we are aware of.
Piano per capita: Lancaster can boast of having one street piano per every 4,237.5 residents (14 pianos for 59,325 people [2013 Census Data])
Piano Keys per capita: We can also boast of having one piano key per 48.15 residents!
So, get your groove on and come down to tickle a few ivories on any and all of the 14 pianos. Head to the Keys For The City Website or Music for everyone's Website for more information regarding locations and additional events around the pianos. You can also follow the pianos on the MFE Facebook page where we will be posting pictures and announcing various events and promotions relating to the pianos all summer long.
We'd like to thank the following lead sponsors for making Keys 2018 a reality, and for further solidifying Lancaster's status as the "Street Piano Capital of the World":
Presenting Sponsor:

Piano Sponsors:
MFE Community Piano Sponsors:
In-Kind Sponsors:
And last but certainly not least, we would like to thank the artists for their time and efforts:
Music Fridays Continue to Grow!
If you haven't been downtown for a Music Friday recently, you should make it a point to attend the August 17th event. The crowds and "buzz" around Music Fridays continue to grow with over 20 "MFE street spot" acts spread throughout town. This, in addition to the Mothership Stage act in Binns Park: Adrian Garcia Jazz Quintet, the 14 Keys For the City Pianos, and the Tellus360 binns park adult beverage station, makes for a truly happening downtown scene. We will see you on August 17th.
We're also expanding Music Fridays! Swing by Culliton park on August 17th to see the Big Fat Meanies and
Music Fridays are made possible through the generous support of:
Presenting Sponsor: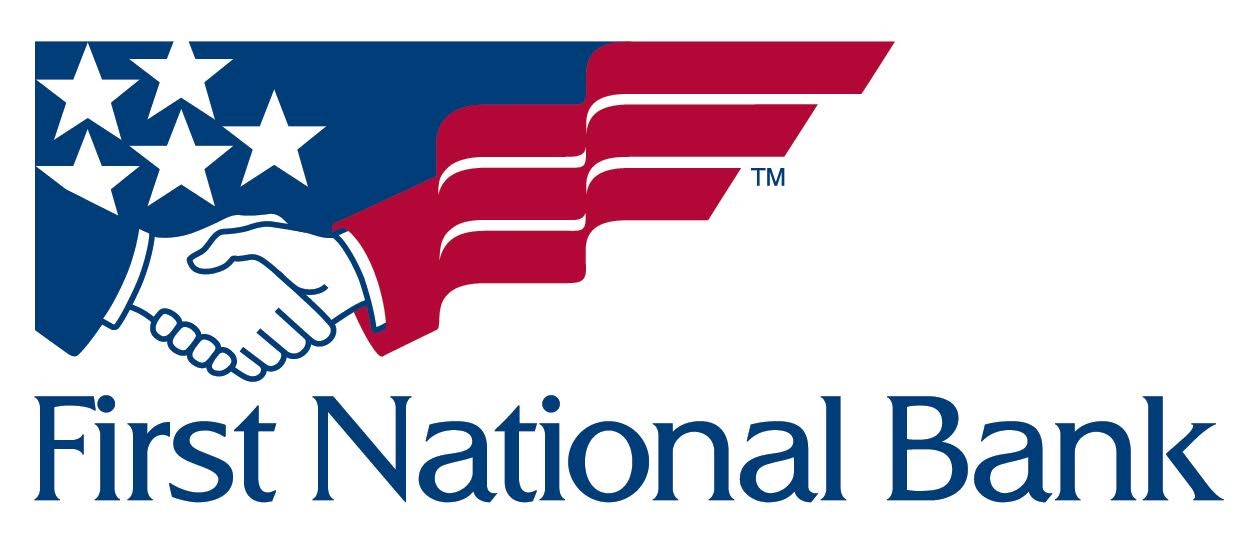 Supporting Sponsor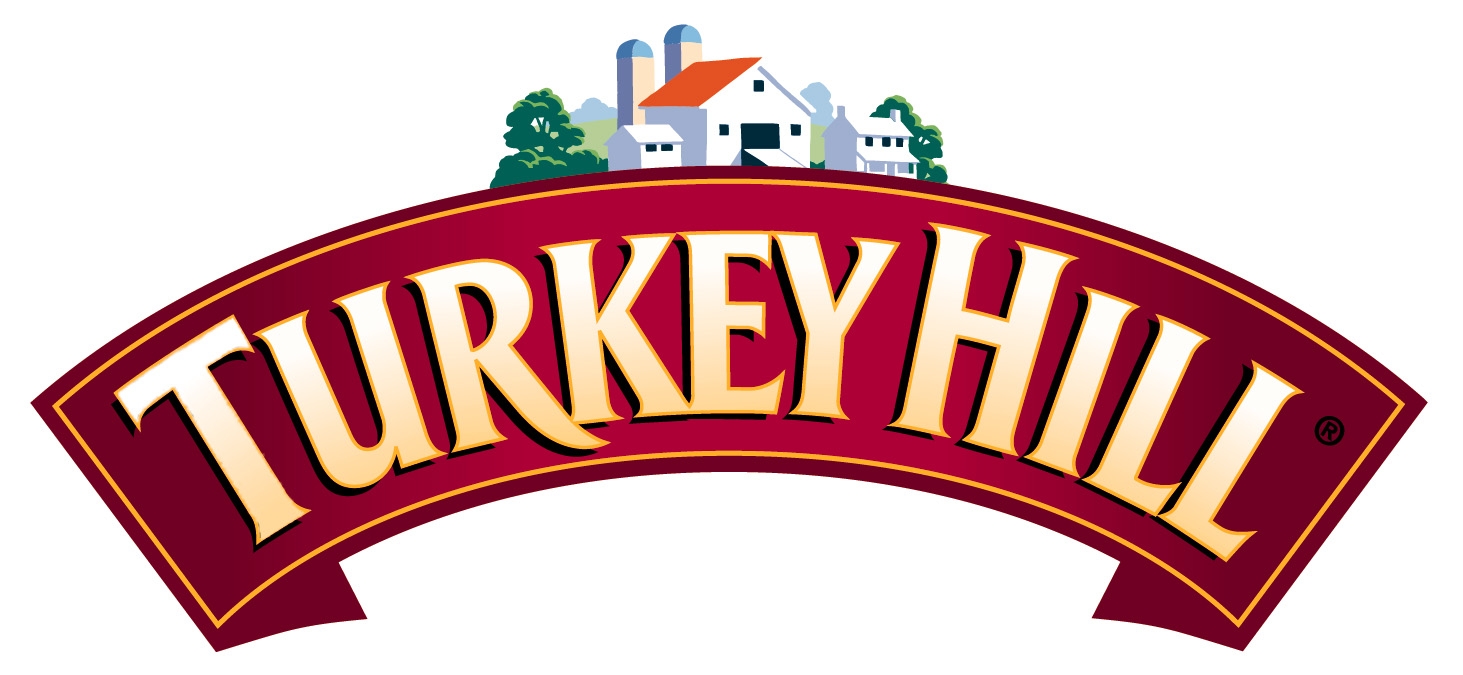 Here's your chance to headline on the Binn's Park Music Friday Stage!
J3 Music Studios and Music For Everyone are looking for talented teens to headline Music Friday at BINNS PARK in Downtown Lancaster! The showcase will feature young talent from all over the Lancaster area – bands, soloists, and small groups!
Audition details:
– Open to any young performers age 12-19.
– Auditions will be held at Tellus 360 in downtown Lancaster on August 10th and August 11th
– Performers must prepare two complete songs to play live, or sing with an accompanist or audio track. Performers must provide an audio track if necessary
– Emphasis will be placed on performances in a category of contemporary music: singer/songwriter style, pop, rock, hip hop, soul, etc.
– Performers will be seen in the order of arrival. Please arrive at the beginning of your scheduled audition hour.
– Video submissions will be accepted up until August 10th! If you cannot make the audition days and times, send us a video of you playing two songs.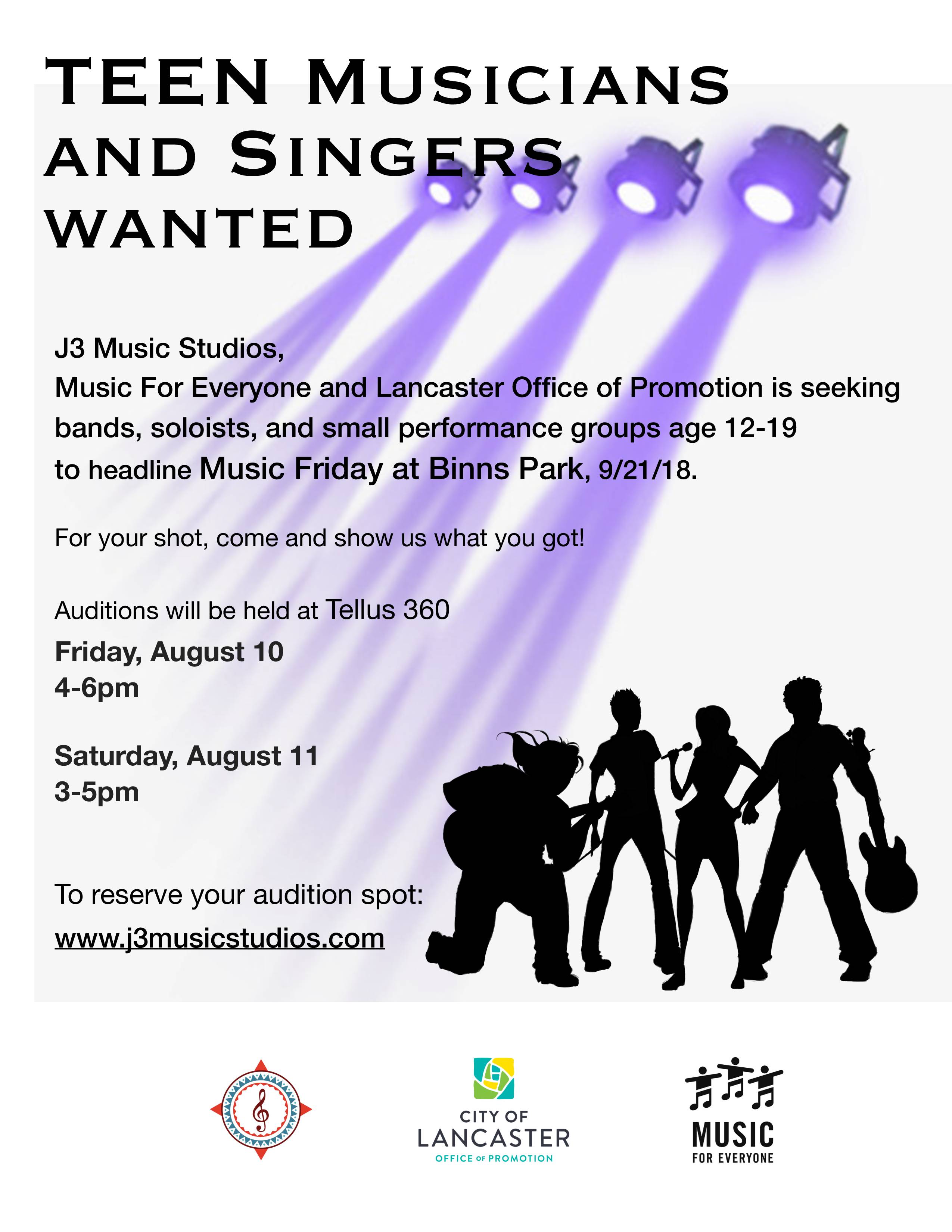 Need a Speaker for your next Event or Business Meeting?
 Meet John Gerdy, Founder and Executive Director of Music For Everyone. A former all-American and professional basketball player, he served at the NCAA and as associate commissioner of the Southeast Conference.
He is the author of several books including: Sports: the All-American Addiction, Air Ball, and Ball or Bands. In these books and through his work at Music For Everyone, John draws on relevant research and data and has extensive experience in both the world of sports and the world of music. An accomplished musician, himself, John delivers thought provoking insights into the current state of music and art education funding and the impact it is having on our schools and our children. John is an engaging and powerful speaker who will connect with any audience. Email Deb Rohrer of Music For Everyone to arrange for John to speak to your group (deb_rohrer@yahoo.com). You will walk away inspired.
And better yet, a portion of John's honorarium will be contributed to MFE!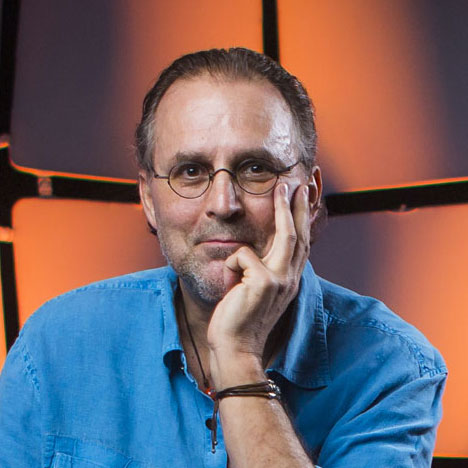 Want to help Amazon donate money to MFE?
We are pleased to announce that MFE is now part of Amazon Smile. This means by simply shopping on Amazon, they will donate a portion of that sale to MFE! You do not pay anything extra as Amazon puts up the money for the donation. It is that easy! All you have to do is sign up, and shop…
To shop at Amazon Smile simply go to http://smile.amazon.com/ch/20-2997260 from the web browser on your computer or mobile device. You may also want to add a bookmark to Amazon Smile to make it even easier to return and start your shopping at Amazon Smile.
So how do you get started?
On your first visit to Amazon Smile, you must select a charitable organization to receive donations from eligible purchases before you begin shopping. Amazon will remember your selection, and then every eligible purchase you make on Amazon Smile will result in a donation.
That's right; if you purchase an item Amazon will donate a portion of that purchase to Music For Everyone. This means you are helping MFE while purchasing items you would purchase regardless! Sign up today and have Amazon donate to Music for Everyone! http://smile.amazon.com/ch/20-2997260
Music For Everyone Approved to receive funds from the EITC!
MFE has a great opportunity for businesses to both contribute funds to MFE and receive a tax credit at the same time. How you ask? Through the Pennsylvania Educational Improvement Tax Credit, also known as the EITC.
This credit allows a business to pledge funds to a non-profit educational organization and deduct 75-90% of that contribution as a tax credit. For example, if your business were to pledge $10,000 for two years to MFE, your business could write off $9,000 of that donation. That's a $10,000 donation that only costs $1,000! Think about how many instruments we could provide to schools in Lancaster County with those funds, all while allowing your business to benefit from a tax credit. If you would like to know more please contact Brendan at MFElancaster@gmail.com.
MFE Teaming up with THE for a Keys for the City Special Event
Join MFE and THE on August 5th as we host a special outdoor concert featuring the Keys for the City pianos and some amazing bands. From 3pm – 7pm the Keys will be rocking featuring some of Lancaster's best bands. We'll be releasing more information shortly, but to learn more please visit https://www.facebook.com/events/360056497862227/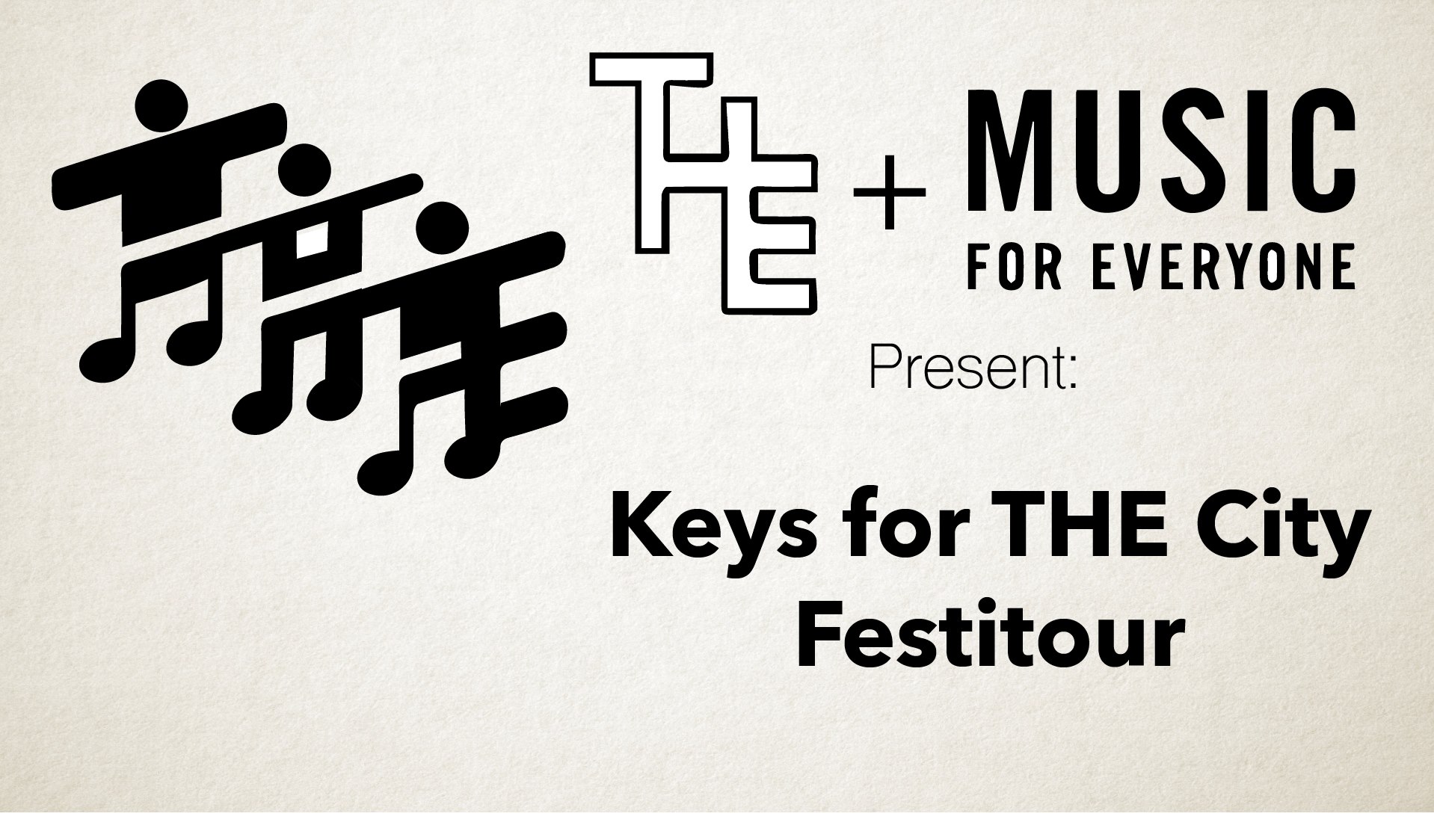 Reminder: Ukulele Uprising
Come join the MFE Ukulele Uprising on Tuesday evenings at the Vision Corps building at 244 N. Queen St. All are welcome to this community building initiative.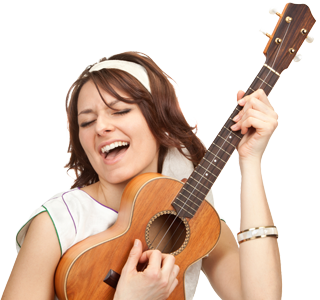 This month's music download is from the MFE CD sampler Vol. V. Leo DiSanto is our featured artist of the month, with his tune, "One of the Good Ones". Download and enjoy!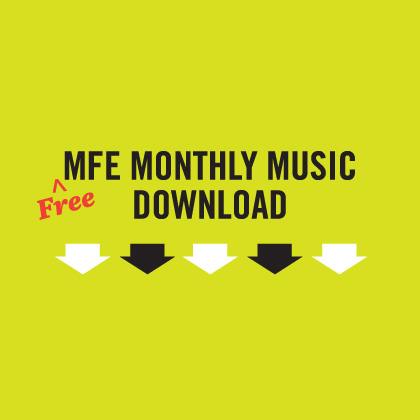 Until next time Lancaster, play on!