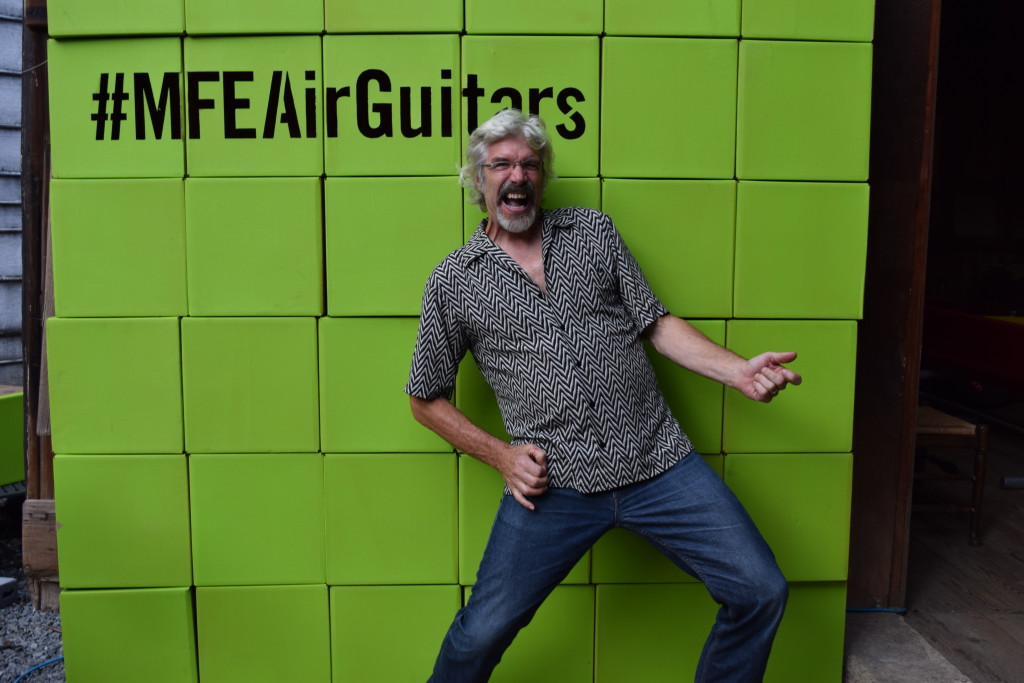 This Month in Music For Everyone:
Love MFE? Want to make a donation helping our organization cultivate the power of music in Lancaster?
MFE Now Accepting Grant Requests
Need some money to enhance your school or community based music program? Know a music educator whose program could use some support or new instruments? Starting this month, MFE will begin accepting applications for our 2019 grant cycle. This year we hope to invest at least $100,000 in our community through grants. Grant applications must be submitted by February 8, 2019, to be considered for an award. For more information and guidelines visit the "Grants" section of our website by clicking (HERE).
MFE in the Schools Update
"MFE in the Schools" is still going strong! Our Music Mentors work with almost 400 kids per week in 11 different schools to strengthen music programs in SDOL and Columbia School District. The program continues to be successful and is directly cultivating the power of music as an educational tool.
MFE would like to thank the following for their generous support of this program:
Thomas & Georgina Russo Family Foundation
Clair Brothers Audio Enterprises Inc.
Clark Associates Charitable Foundation
The Lancaster County Community Foundation
The Fulton Family Foundation
The Woman's Symphony Association
The Barshinger Family Foundation
The Lancaster Rotary Club
The Witmer Family Fund
The Rotary Club of Lancaster
Isaac's Fundraiser for the Festival of Voices
On Tuesday, January 15, 2019, Isaac's Downtown Bar and Grill, with Music For Everyone and the MFE Community Chorus, is hosting a "Community Day" Fundraiser benefiting Lancaster Festival of Voices.* Please join the MFE Lancaster Community Chorus in this fun way to help to fund this event. Twenty-five percent (25%) of the cost of your meal (bar sales included!) will go directly to Music for Everyone supporting the Lancaster Festival of Voices. (Please use the flyer below) We thank you for your support and hope to see you there!
The MFE Chorus to Host a MLK Day Celebration
The Music for Everyone Community Chorus, under the direction of Jonathan Shoff, will perform a concert commemorating the life and work of Dr. Martin Luther King Jr. on Sunday, January 20 at 3PM. The Chorus will sing a diverse repertoire featuring concert spirituals, folk songs, and African arrangements. Please join them at St. John's Episcopal Church, 321 W Chestnut St., for this cultural celebration honoring the legacy of Dr. King.
All donations go toward fulfilling the mission of Music for Everyone to cultivate the power of music for education and community building.
The Pub Choir Returns on January 15th
We're teaming up with Tellus360, to bring a unique musical experience to Lancaster once a month. Join us Tuesday January 15th at 24 E King street (Tellus360) at 7pm for a night of singing an fun. Here's a little description of what you can expect:
Bar Choir is exactly what it says on the tin, it is a choir in a bar. But it is not just any choir, it is a choir made of you, me and the new friends you are about to make beautiful music with. The choir will learn a song in 3 part harmony in 90 minutes, perform it twice, and who knows, and with any luck become a youtube sensation. So if you are looking to let out your inner songbird without the pressure and preparation that go with Karaoke, look no further than bar choir….and we've got beer.
This is a monthly event, so be sure to bring some friends and help the Pub Choir grow!
Reminder: MFE Ukulele Uprising
Come join the MFE Ukulele Uprising on Tuesday evenings at 7:30pm at the VisionCorps building (244 N. Queen St.) All are welcome to this community building initiative.
MFE Community Chorus to Perform at the Prince Street Pop-up Park for a Holiday Sing-a-long
MFE and the Willie Marble Xperience Tellus360 Concert Series

Music For Everyone has joined forces with the mysteriously swampadelic Willie Marble Xperience and Tellus360 in a concert series to benefit Lancaster non-profit organizations. This month's concert will be held on January 17th.
Doors will open at 7:00pm and the show will begin at 8:00pm. The event is for ages 21+ and admission is by donation.
MFE Download of the Month
Sometimes you have to go into the MFE Music Vault to add a fonky, fun, good time to the monthly music download. For that, we are reaching back to MFE compilation Vol. III for a tune titled "Wanderer" by Ghosthouse. Head to www.musicforeveryone.org now to download this great tune FOR FREE!
As always we appreciate your interest in, and support of, Music For Everyone. In the meantime, play on Lancaster, you sound great!