Music Fridays In Downtown Lancaster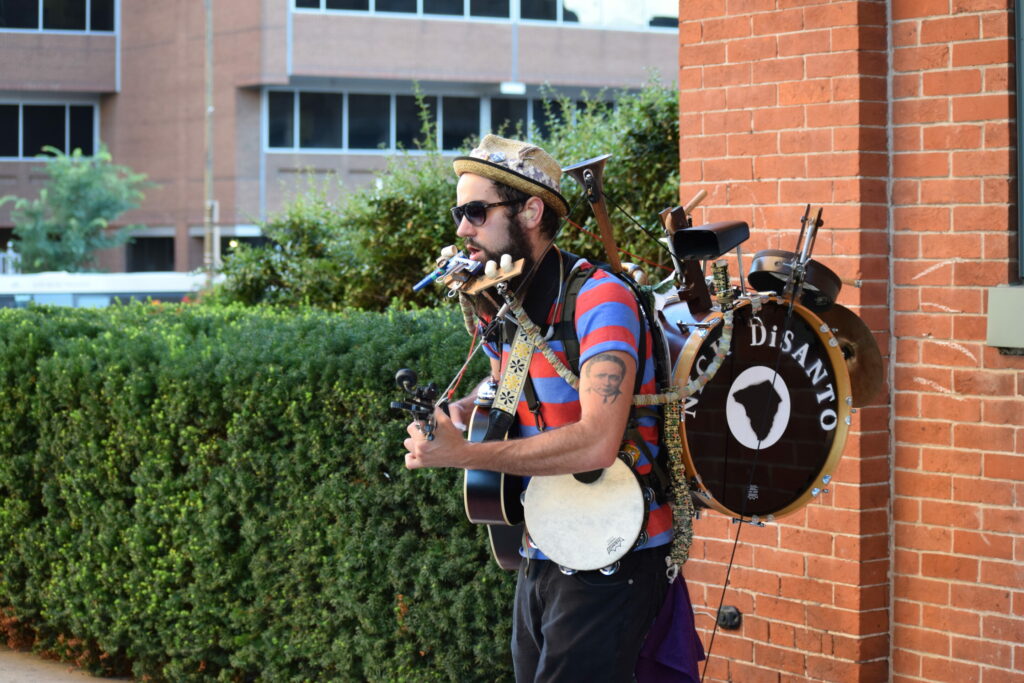 Third Friday of every month
Downtown Lancaster
(May through September)
Since 2009, Music For Everyone has been collaborating with The City of Lancaster to build the third Friday of each month into "Music Friday". The idea is to fill Lancaster with music as a way to attract people downtown to not only enjoy music but to also patronize the area's stores, galleries and restaurants.
This year, we're bringing Music Friday back in a BIG way. In addition to the street spots and stages positioned in downtown Lancaster, We'll also be placing stages in each of the four quadrants of the city. Locations and details coming shortly! Want to be a music friday performer? Sign up below.
40+ Music Vendors
10 City Blocks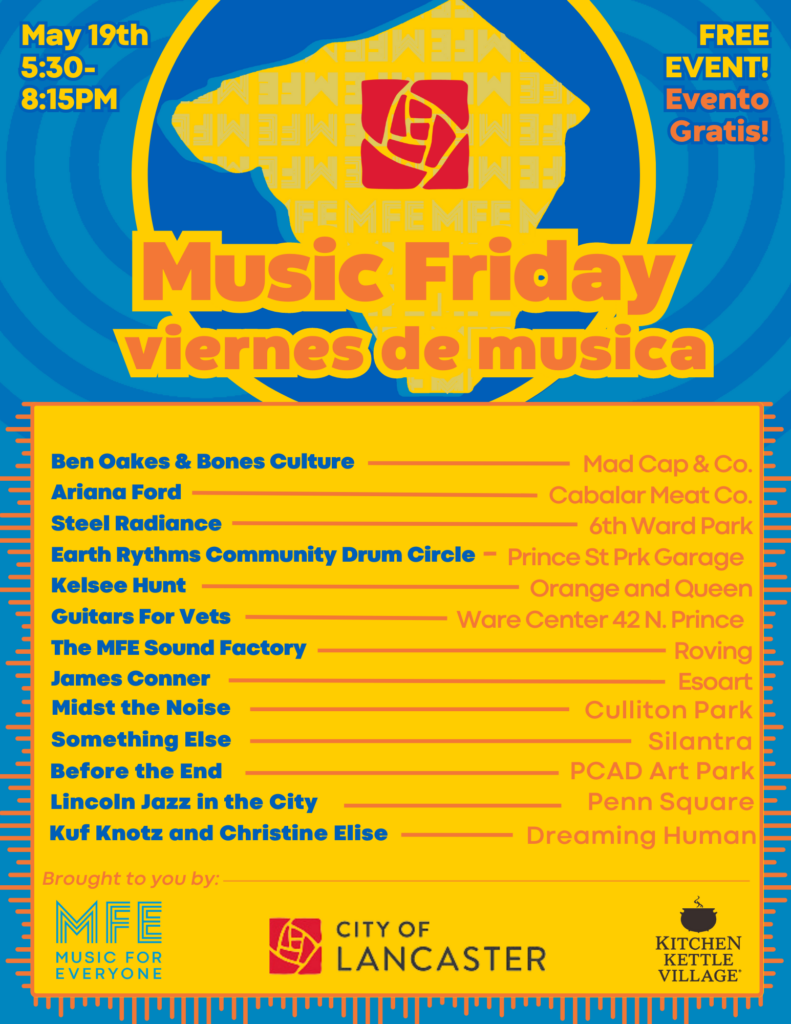 ---
Love Music Fridays? Help keep the music on the streets. Consider a donation to support 3rd Fridays in Lancaster!
---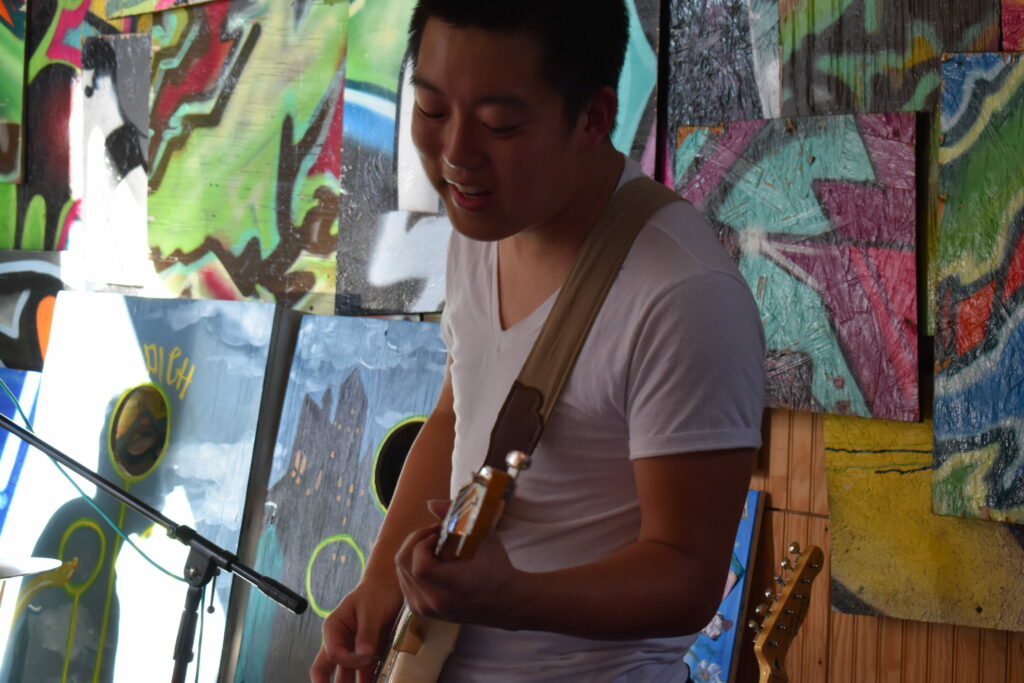 Music Friday is most vibrant on third Fridays from May through September, when over 40 live music acts are spread throughout the downtown area. In addition to the main, "Mothership" stage in Binns Park, live music can be found in various restaurants and galleries, at over a dozen street corners and alleys as well as around many of the 13 MFE Keys for the City Pianos spread throughout downtown.
On these Music Fridays, literally everywhere you turn within an 8 block area, you can hear and see music acts ranging from a drum circle, roving bagpipers, Hip hop, brass bands, folk acts, electric bands and even a unicyclist playing a tuba. In short, there is Music For Everyone on Music Fridays, providing another example of why Lancaster, PA continues to be known as a vibrant arts destination.
Are you a Performer or artist? Want to get involved? Fill out the form below: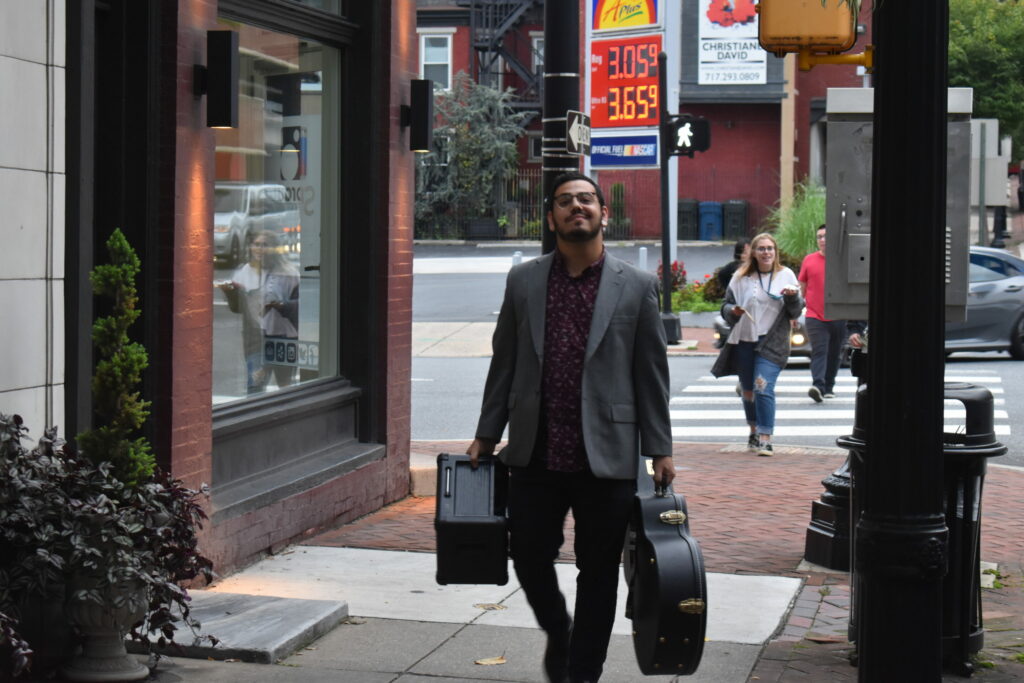 Music Friday Performance Sign Up