Leadership in Music Institute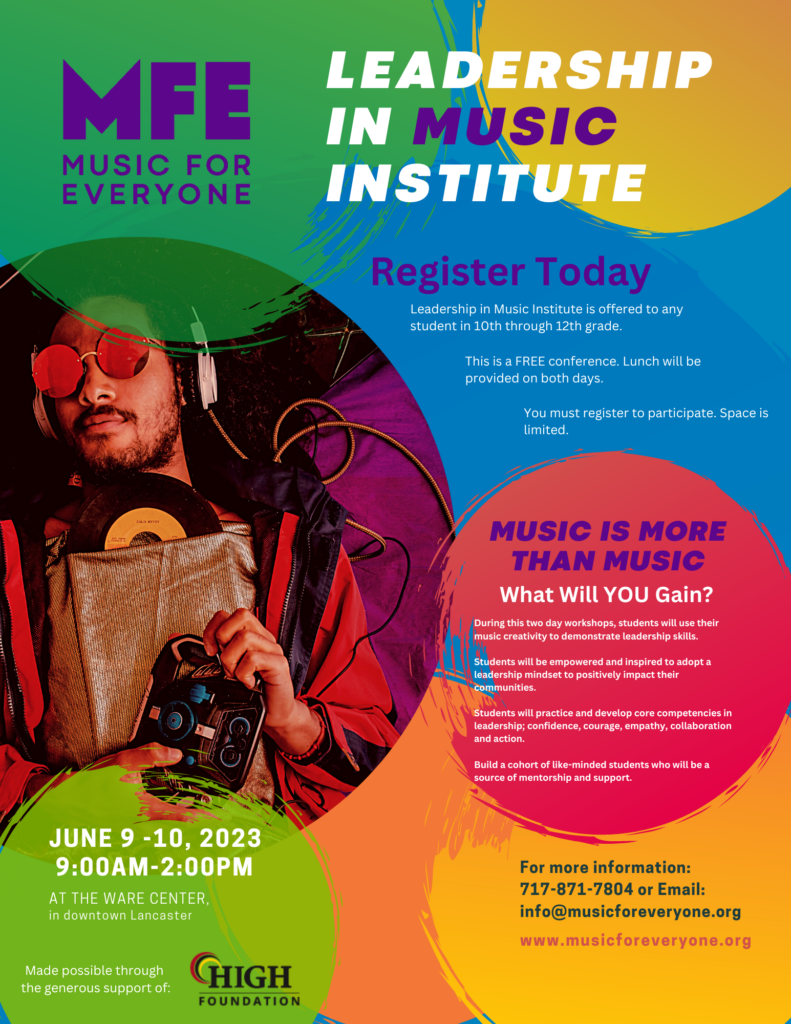 Music for Everyone envisions a community that harnesses the power of music to create leaders.
Leaders who are creative, collaborative and resilient. There is no time in the history of our country and communities when the call for leaders who are change makers is more urgent.
We are more than just music. We are developing creators, empathizers, and meaning makers.
Stay tuned for 2023 and 2024 registration details.