The MFE "Sound Factory" – An El Sistema USA inspired Afterschool Program.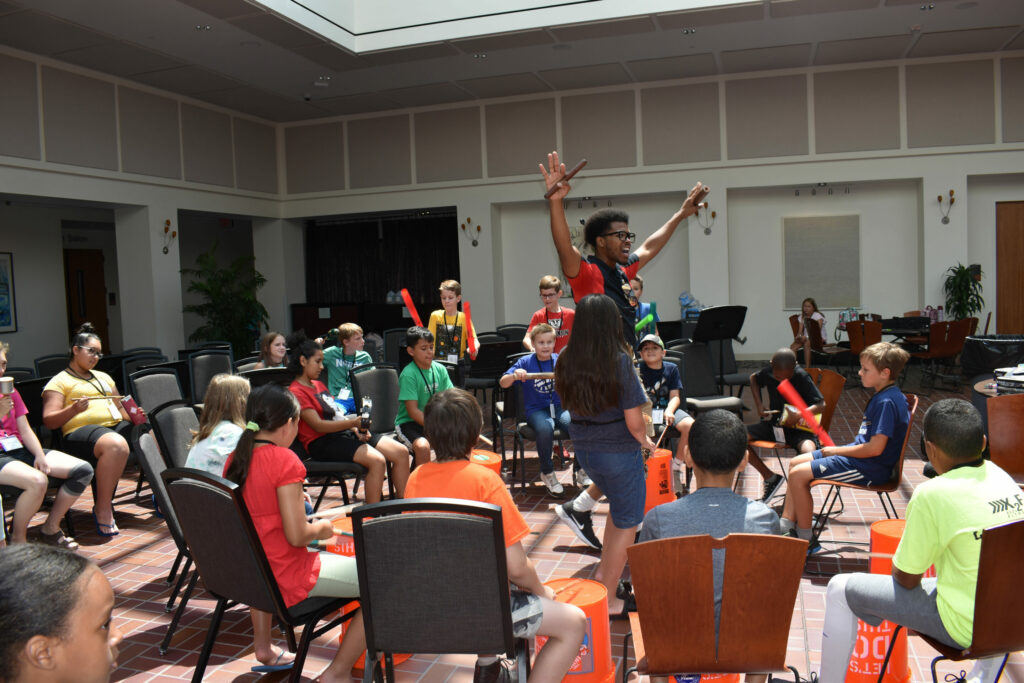 Starting Mid-October, 2022, Music For Everyone will host an after school music program featuring strings, percussion, brass, and woodwind. Youth musicians are invited to join The MFE Sound Factory, working together in a stimulating, interactive, and creative environment. MFE underwrites all expenses, allowing students to attend at no cost to the participant, expanding the musical opportunities available to them. If a child you know is interested in participating, please register online or OR fill out the form below.
Our in-person after school music program resume on October 13th and run through the duration of the 2022-2023 school year. All students, regardless of instrumentation, are encouraged to attend all three days of the afterschool programming. Sessions will be held Tuesday, Wednesday and Thursday at New Creation United Methodist Church (10 West Farnum St).
Starting October 13th the tentative in-person schedule will be:
Tuesday 3:45-5:00pm – Beginner Ensembles – (3rd – 6th grades – Strings, Woodwind & Brass, Percussion)
Wednesday 3:45-5:30pm – All Ensembles – Improvisation and large ensemble workshops
Thursday 3:45-5:30pm – Intermediate and Advanced Ensembles (Strings, Woodwind & Brass, Percussion)
Directors: Michael Jamanis and Matthew Woodson
Teaching Staff: Katie Lankford, Rick Ferrarelli, Gabriella Crawl and Klaude Larieux
---
Interested? Please fill out the form below.
Have questions? Email us: MFELancaster@gmail.com
MFE After School Program Registration