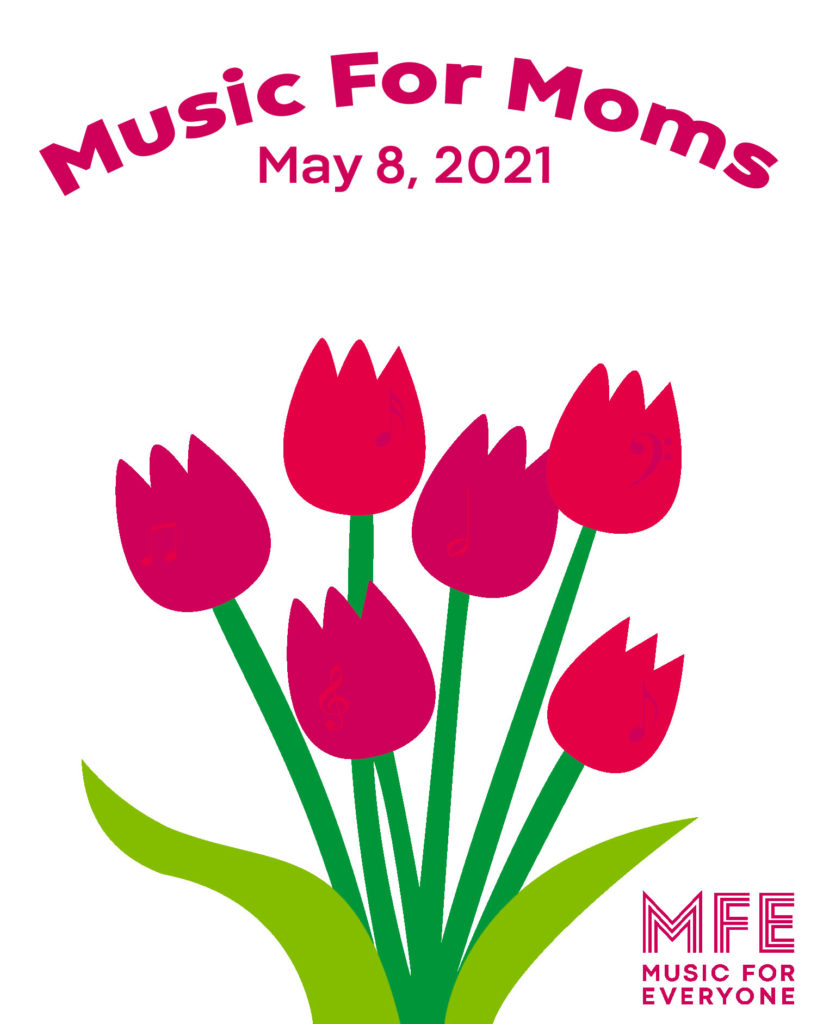 Looking for something special to celebrate the Mom(s) in your life for Mother's Day? MFE is teaming up with some local musicians and trying something new for Mother's Day weekend. On Saturday May 8th, we're offering a unique opportunity to help make Mom feel special. For a donation to MFE We'll set up a mini-concert for Mom. Book your act here! (Booking closes on April 30, so act fast!)

Here's how it works:

– Sign up for one of the performance options. We have two options for the performances; a full band or small act.

– Between 1pm and 4pm on Saturday May 8th your "Music For Moms" act will arrive, knock on Mom's door, and perform 2 -3 songs infront of her home/apartment.

– In addition to a special private concert, our musicians will drop off a special MFE care package.

Here's your chance to rock Mother's Day. Sign up now as spots are VERY limited.
Below is a list of musicians that are participating. Act availability is on a first come first serve basis. Don't miss your chance to wow Mom with the gift of music!

Bands: Big Boy Brass & Embassy Drive
Small Acts: Kiana Corley, Andy Metz, THE (Brendan Quinn & Jake Joyce) and Dave Lefever

(Note, all musicians will observe Covid-19 protections including social distancing)
Space and availability is very limited and first come first serve. Book your act today!