Original Classics returns on August 24th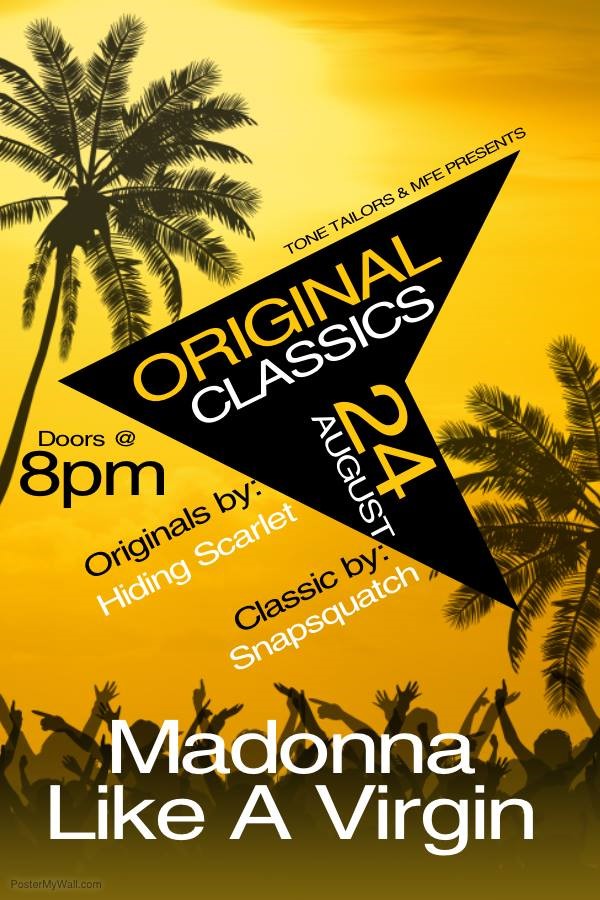 Music For Everyone and Tone Tailors are excited to announce a concert series that will benefit Lancaster based non-profit Music For Everyone. The series dubbed "Original Classics" will feature five Lancaster bands performing classic albums from some of the greatest musicians of all time. Each show will showcase two bands with one band playing an original music set, and the other highlighting the featured album. The series will return on Thursday August 24th at Tellus360 with Snapsquatch performing Like a Virgin by Madonna, and Hiding Scarlet performing an original set.
The series has been organized by Tone Tailors, Music For Everyone, and Fine Living Lancaster.
100% of the proceeds raised during the Original Classics series will go to support music programs in
Lancaster County For more information on either the Original Classics series or Music For Everyone please contact MFELancaster@gmail.com.