We welcome all music students to join in the fun!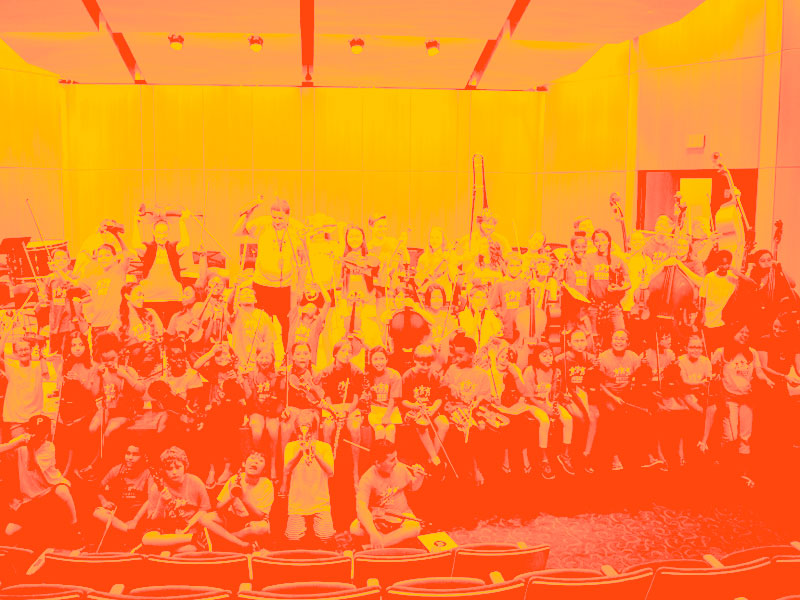 Camp MFE is our annual summer music camp. We welcome all music students to join in the fun, working together in a stimulating, interactive, and creative environment. MFE underwrites all camp expenses, allowing students to go for FREE and expanding the musical opportunities available to them, also diminishing summer learning loss. If a child you know is interested in participating, please fill out an application form.
Due to Covid-19 Music For Everyone has made the decision to provide our camp offerings in a virtual format for the summer of 2020. While this was a difficult decision to make, our campers and staff's safety is MFE's number one concern. Though we will not
have an "in-person" camp this year, we are inviting your child to participate in Virtual Camp MFE.
Our virtual summer music camp will start on July 6 and run through August 7. Camp will be held Monday, Wednesday and Friday from 10am – 12pm. The virtual camp will include daily zoom sessions with home assignments, all of which will be recorded and available for access to students on demand. Additionally, campers will have the opportunity to learn from composers around the world, several of which are composing pieces specifically for this camp. Campers will explore rhythms, sounds and vibrations with
other world-renowned guests and musicians. Lastly, campers will receive video feedback on technique, style, and performance from our MFE faculty.
If you are planning on attending camp in 2020, please fill out the form below: