We welcome all music students to join in the fun!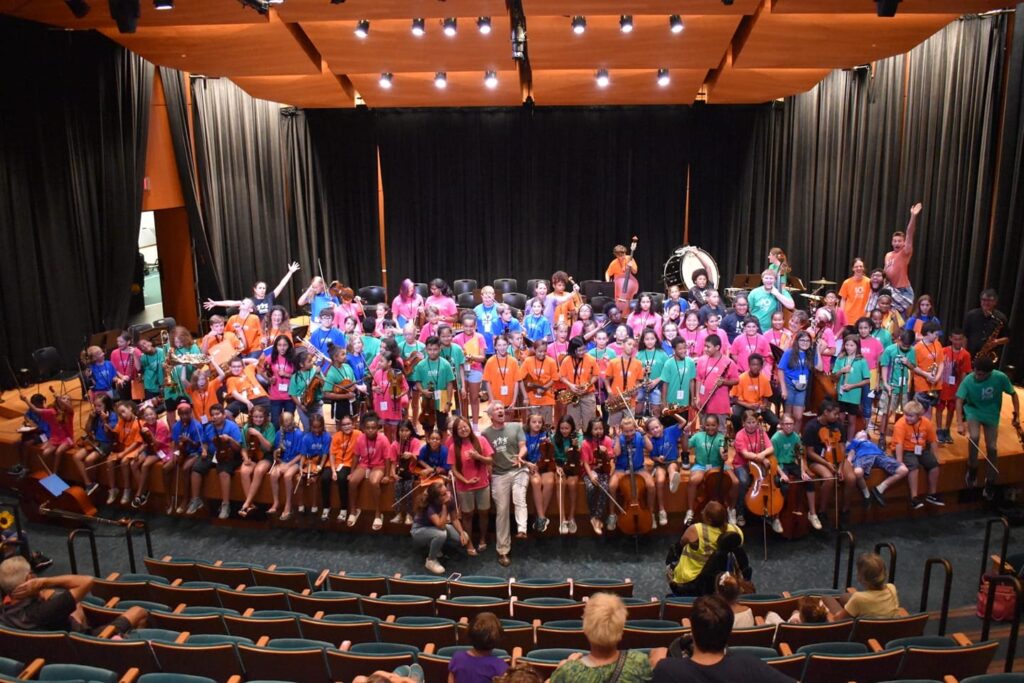 Camp MFE is our annual summer music camp. We welcome all music students to join in the fun, working together in a stimulating, interactive, and creative environment. MFE underwrites all camp expenses, allowing students to go for FREE and expanding the musical opportunities available to them. Campers explored rhythms, sounds and vibrations with world-renowned guests and musicians.
PLEASE NOTE/FAQs:
All Camps, regardless of date, run from 9:30am – 2pm daily. Fridays of camp will be a modified schedule, as that is our performance day, and may run a little later than 2pm.
Students should pack their own lunch. Fridays of camp we will provide pizza. Should your student(s) not like pizza, they are welcome to pack a lunch.
For string camps the instrumentation is: Violin, Viola, Cello, Bass, Guitar and Piano
For Woodwind and Brass camps the instrumentation is: Clarinet, Saxophone, Oboe, Trumpet, Trombone, French Horn, Flute, and Tuba.
If you have any further questions Please email Info@musicforeveryone.org
Registration
We are still in the planning process for Camp MFE 2024. Please check back another time for information on how to register.