We welcome all music students to join in the fun!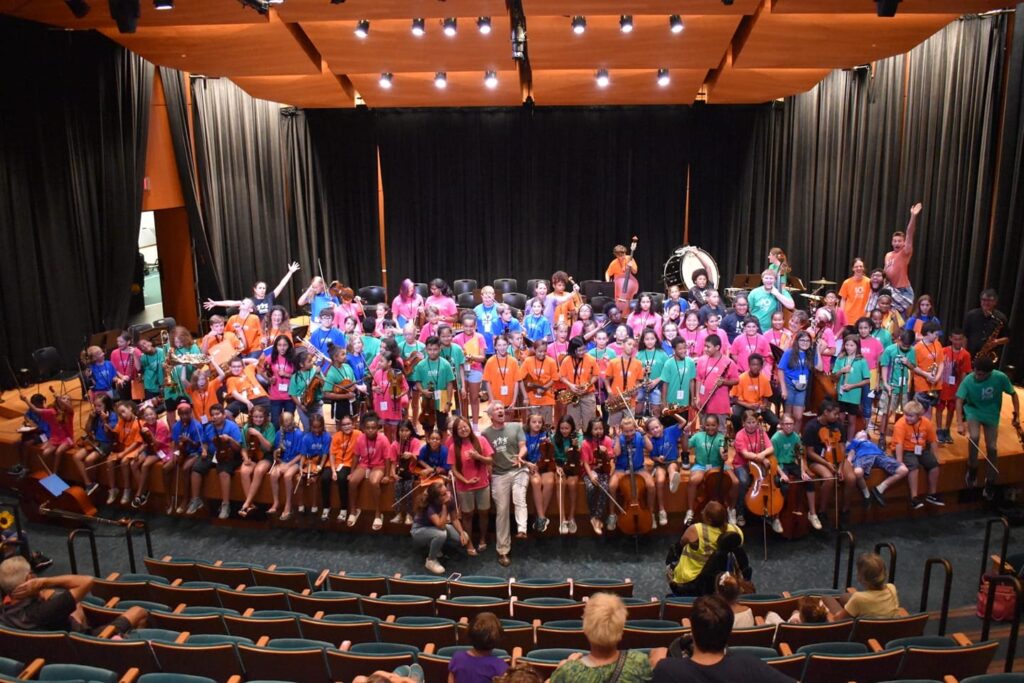 Camp MFE is our annual summer music camp. We welcome all music students to join in the fun, working together in a stimulating, interactive, and creative environment. MFE underwrites all camp expenses, allowing students to go for FREE and expanding the musical opportunities available to them. If a music student you know is interested in participating, please fill out an application form below.
Music For Everyone is returning to an in-person format for the summer of 2022. This year's camp will be hosted at Trinity Lutheran Church (31 S. Duke St. Lancaster, PA 17602). Limited transportation will be available. (More information will be released closer to the camp dates).
Music for Everyone is thrilled to partner with Trinity Lutheran Church this summer to provide two (2) weeks of summer camp. The summer sessions will run from June 27th-July 1st and July 18th-22nd and will take place Monday through Friday from 9:30am-2:00pm. Campers will explore rhythms, sounds and vibrations with world-renowned guests and musicians.
If you are planning on attending camp in 2022, please fill out the form below:
(Please Note, registration closes June 10, 2022)
Camp MFE 2022 Registration