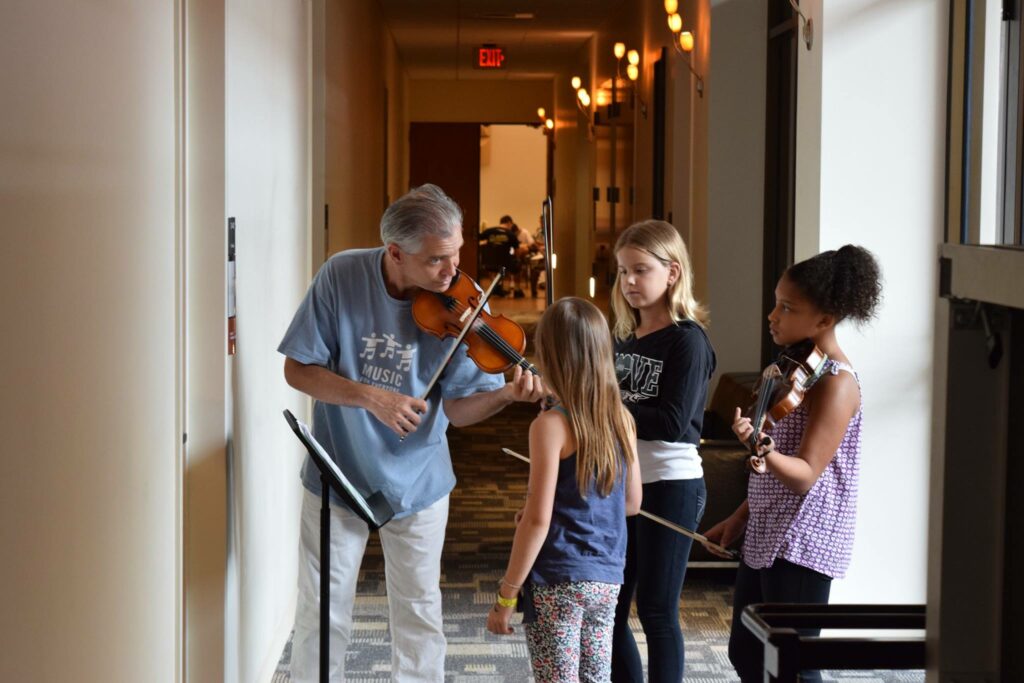 The primary thrust of the MFE in the Schools program is to underwrite professional musicians and teachers to go into schools to work alongside teachers and directly with students. These "music mentors" operate at the discretion of the SDOL music teachers providing whatever instructional help is needed, whether with a large group, small ensemble or individual instruction.
Our goal is to provide all children with a
comprehensive music education experience
We launched this program in 2010 because as we became more involved with schools through the grant program, it became apparent that in addition to an "instrument gap", schools were experiencing a "mentoring/instructional gap". In other words, you can provide every child in a class or ensemble of 30 with brand new instruments, but if there is only one instructor, those instruments will never fully unleash their music education magic.