Keys for the City 2020 (presented by LCSWMA) marks the Eleventh consecutive summer that MFE has brought this fun, fonky, interactive exhibit to the streets of Lancaster. This year, due to the Covid-19 pandemic and in the interest of public safety, we have decide that we will not be placing the pianos on the streets. While we were very disappointed that we were unable to place the pianos on the streets this year, we're finding new and creative ways to re-imagine Keys for the City to help our community heal through music and art.
The objective of Keys for the City is to provide access to musical opportunity, foster creativity and build a sense of community among the public and, in the process, raise resources awareness for local music and visual arts education initiatives.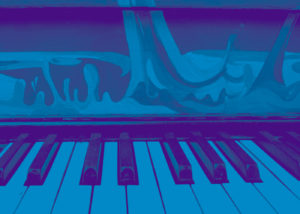 The Murals
Music For Everyone is currently working on a series of public art installations aimed at celebrating the Keys for the City program. Beginning in June MFE plans to underwrite eight murals throughout the city placing permanent and semi-permanent artwork throughout the city over the course of the summer. These works of art will be designed and executed by local artist who will be compensated for their time.
Keys on the Move
Can't leave the house for Music Friday? No problem… We'll bring the music to you! Due to the success of the first Keys on the Move and Porchfest initiatives, we're bringing the "fonk" back! This Friday June 19th, come join us as we bring the power of music to the community with three musical trucks!
The Paintings
Music For Everyone, is currently working on a series canvas paintings portraying "Keys Scenes" and celebrating the Keys for the City program. These works of art will be displayed in various ways.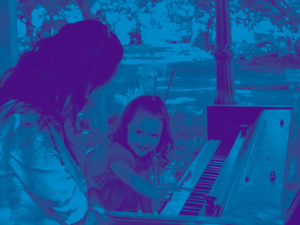 Share the Keys
Share your photos on social media with #keysforthecity. See what people are posting!
Welcome to Lancaster Pennsylvania,
the Street Piano Capital of the World!
"Over the past eleven summers, Lancastrians have embraced and cared for these pianos in a way that has been inspiring. That's why we call Lancaster the "Street Piano Capital of the World," said John Gerdy, Executive Director of Music For Everyone. "Whether people stop by to play a few notes or an entire piece, there will be thousands of magical, musical moments that will occur around those pianos this summer. This project is a literal expression of what this organization is all about – Music For Everyone."
---