10 Years of Music For Everyone!
This year, Music For Everyone is celebrating its 10th anniversary! Since 2006. MFE has provided grants to local school districts and community centers, held musical events throughout Lancaster, and helped to strengthen the role that music plays in our schools and throughout our communities.
Over the past ten years, providing music grants to local school districts and community arts programs has been the primary focus of MFE, providing over 2,700 instruments to school children in the Lancaster area. In 2016, MFE plans to invest over $90,000 in instrument grants.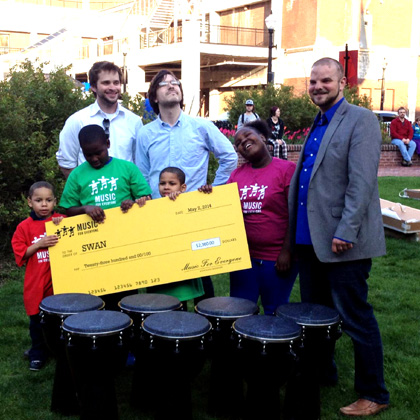 One of the most high profile programs MFE has fostered over the last ten years is "Keys for theCity." Since 2010, local artists and designers have decorated pianos which are then placed in different locations around Lancaster city. The goal of Keys for the City has been to provide access to music, foster creativity and build community.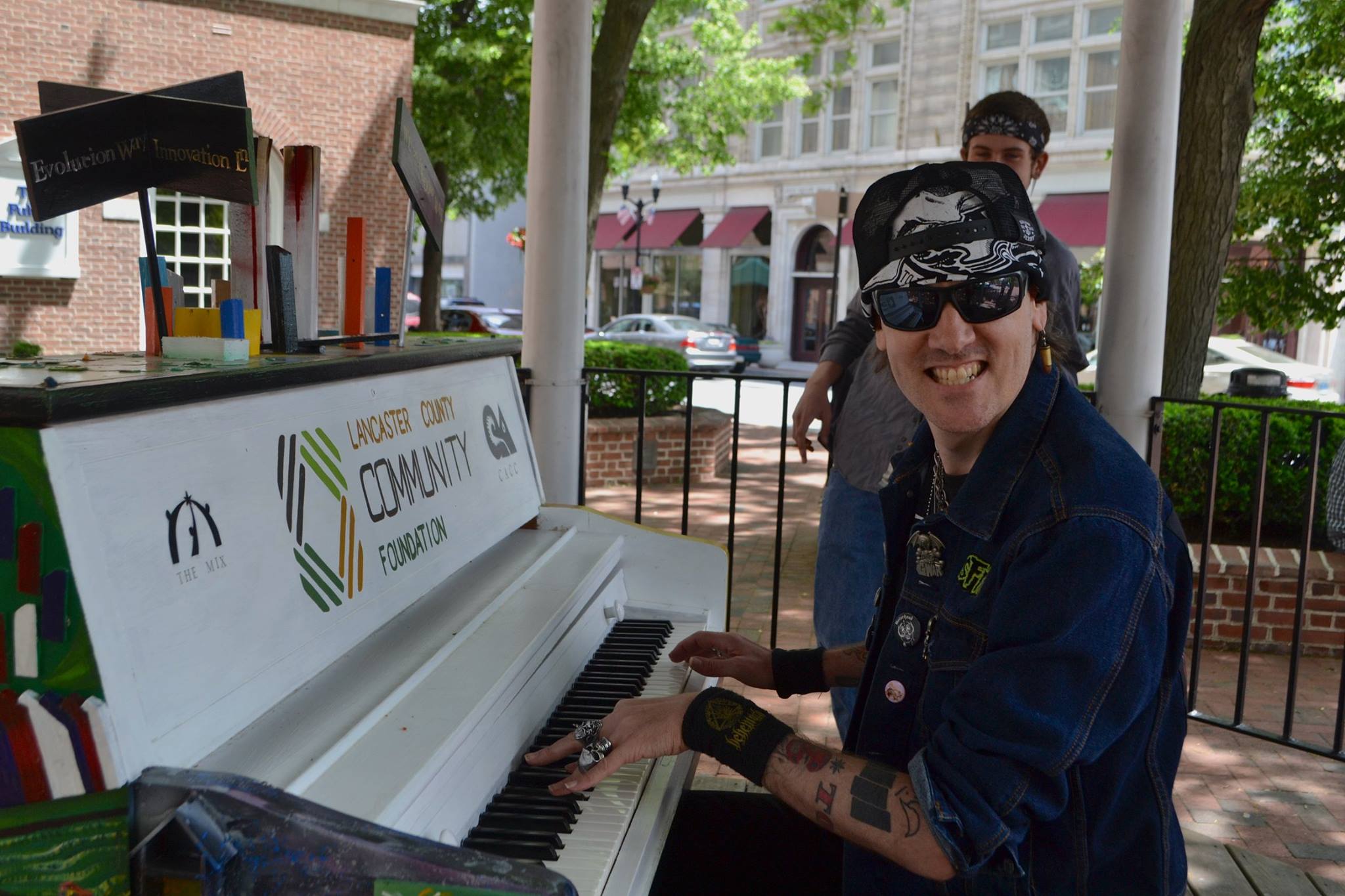 Most Lancaster locals can recall a time when they either sat at one of these pianos and played a few chords, or a time when they stood with a crowd of strangers listening to a talented pianist play a few songs on one of the street pianos.

MFE also strives to support local musicians. One such program is the singer-songwriter series at local venue Tellus360.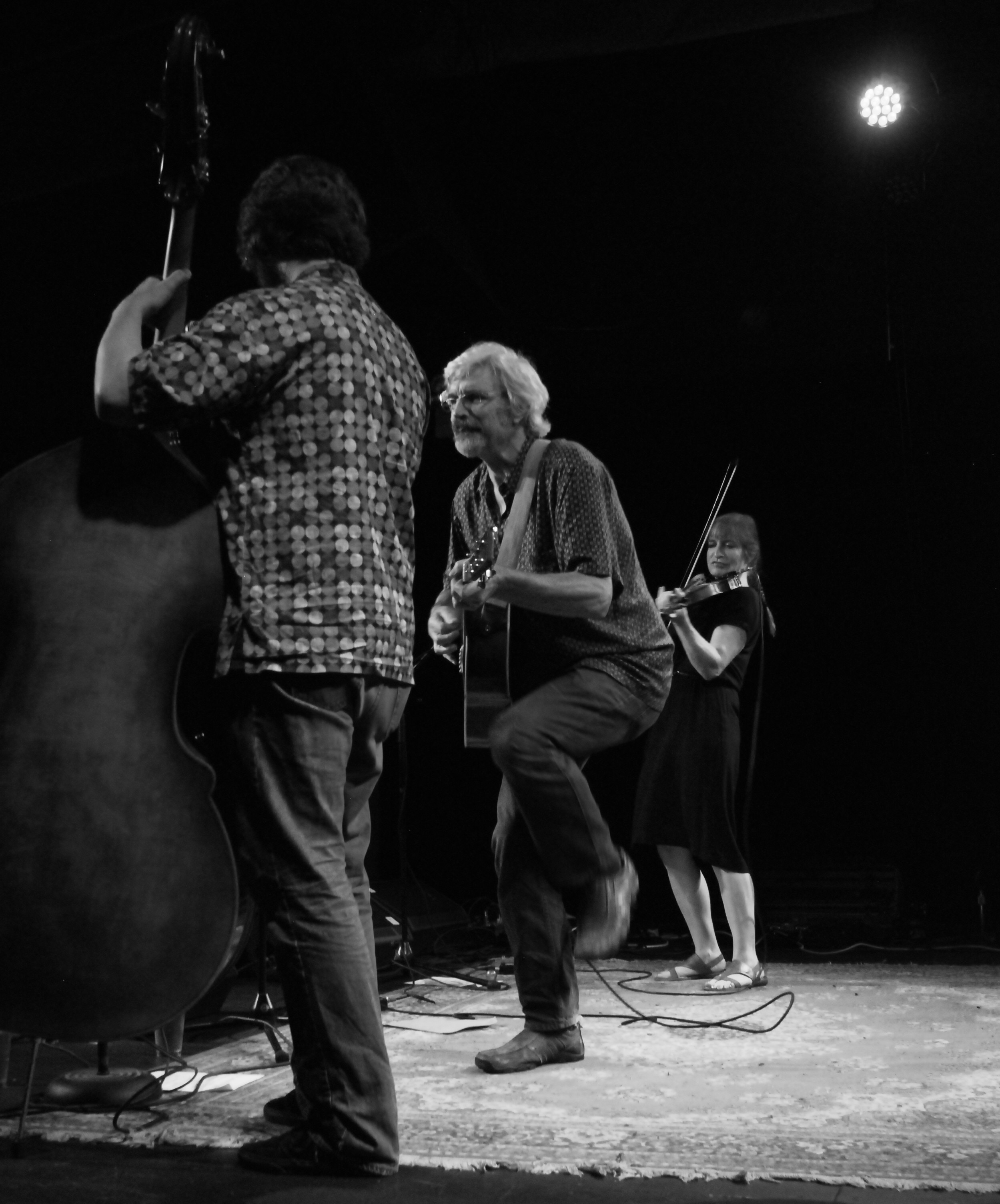 MFE also brings The Willie Marble Xperience to Tellus360. This blues band rocks out to generate money for a different non-profit organization each month. Other ways MFE has brought musical talent to the city are the MFE Community Chorus and a community ukulele orchestra called Ukulele Uprising. These are just some of the things MFE has accomplished in its first ten years, and the success of these programs is why we celebrate!
The year-long anniversary celebration began January 28 with our 10-Year Anniversary Kick Off Event at The Pressroom Restaurant in downtown Lancaster. Friends and supporters of Music For Everyone filled the front section of The Pressroom, enjoying live piano music and delicious hors d'oeuvres. The Pressroom's talented mixologists whipped up a signature MFE cocktail, as well. A portion of the cost of each Ivory Punch was donated to MFE, and it was not difficult to convince any of the guests to buy one or two.
At the kick off celebration, Music For Everyone presented a sparkly gold violin to the head of the Lancaster School District. The beautiful piece of art was created by local artist Loryn Spangler-Jones. The violin represented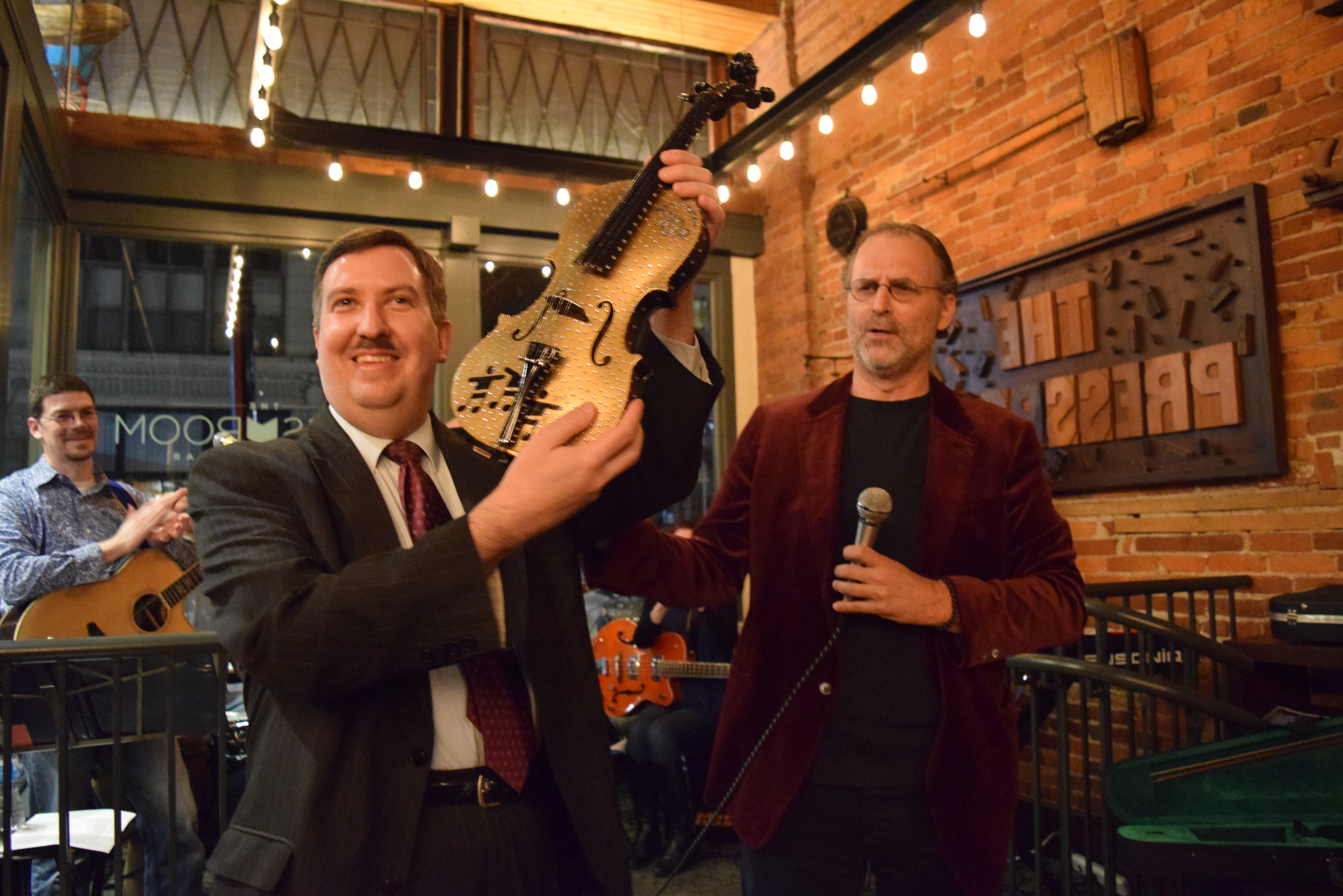 $1 million worth of community investments in Lancaster County schools and community arts groups to enhance their music programs. The MFE 10-Year Anniversary Piano was also on display at the event. Tree branches of paint trail and bloom across the piano, and guests were able to add thumbprints of paint, representing leaves. The piano will be present at other MFE events throughout the year, and at each event, more thumbprint leaves will be added.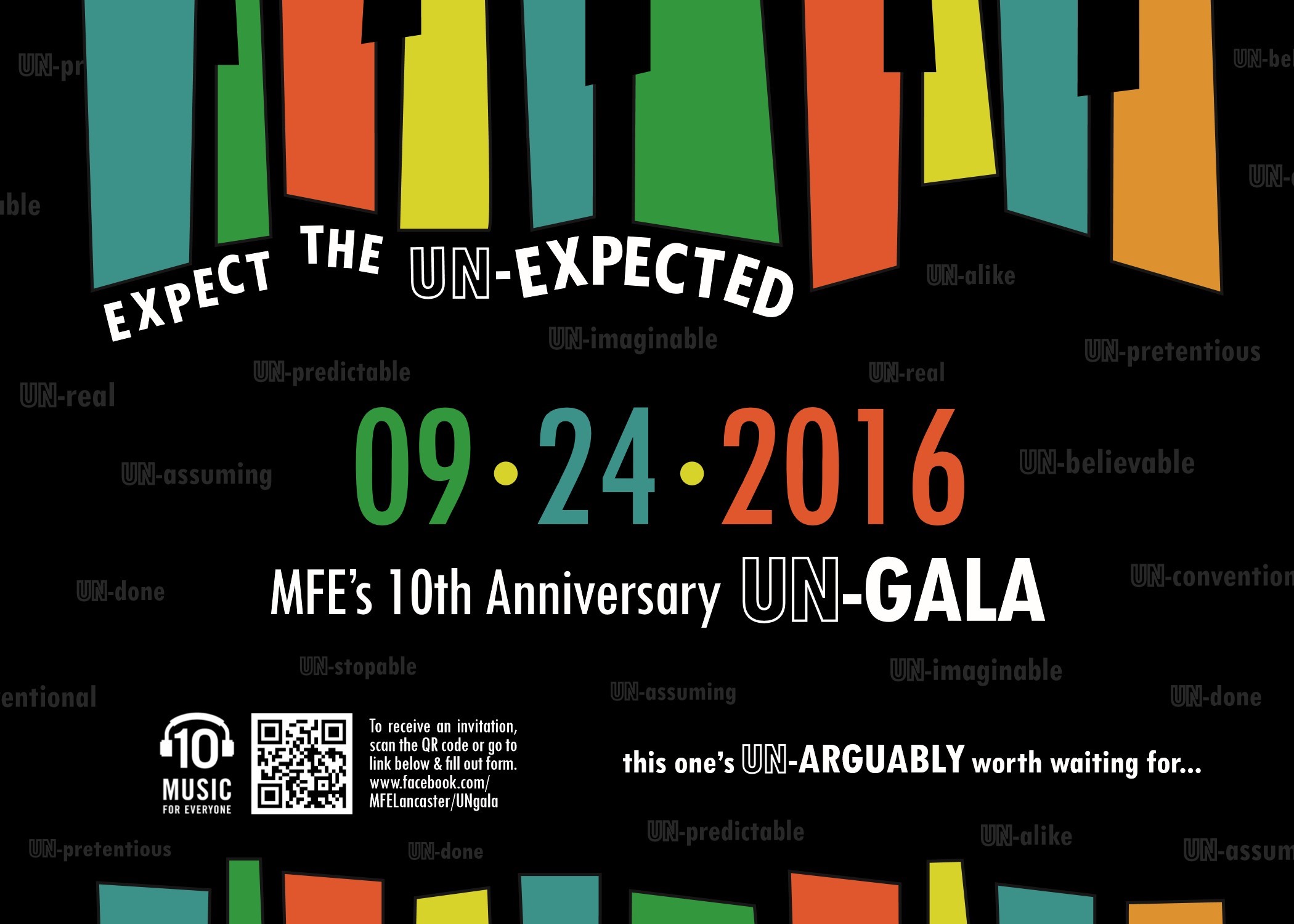 We plan to keep the 10-year anniversary celebration going throughout 2016. In addition to MFE's regular events such as Festival of Voices and Music Fridays, the MFE Un-Gala will be held on September 24. The accomplishments of the past ten years are exciting and worth celebrating; the Un-Gala will be the culmination of a year of celebratory events.
– Carrie Wagler