The Willow Valley Communities Design Team
Willow Valley Communities, a premier 55-plus community in Lancaster, is delighted to be designing its seventh piano for Music for Everyone's Keys for the City initiative.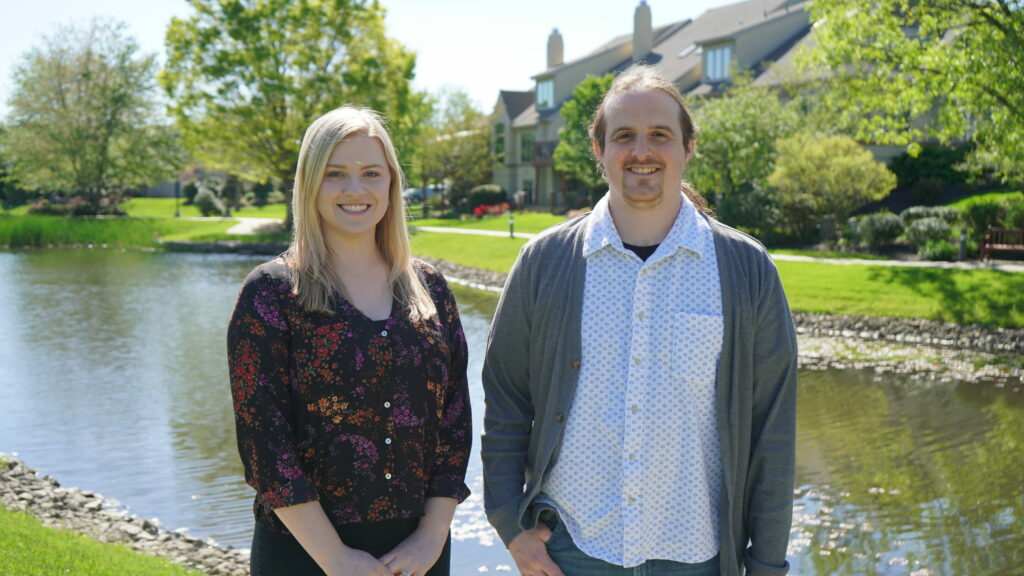 Creative Design Lead, Chris Corrao, along with Associate Designer, Kelly Loy, work together to create an outstanding piece for this very important cause. They also collaborate with the rest of the marketing department at Willow Valley Communities on techniques to creatively use branding on the piano.
Chris and Kelly enjoy the unique challenge of communicating Willow Valley Communities' messaging, logo, and colors on a unique object. Over the years their techniques have evolved from stenciling and painting the piano to now using vibrant vinyl wraps. This year, the team is working on a piano design utilizing messaging about Mosaic, Willow Valley Communities' 55+ residential hub coming to the heart of downtown Lancaster. When completed, the piano will be placed outside of Southern Market on the corner of Queen and Vine streets. Southern Market, developed and operated by Willow Valley Communities, is Lancaster's new food hall and bar featuring globally-influenced cuisine from talented local chef vendors.