On an annual basis, MFE provides ten $2,000 in scholarships to Millersville University music education majors and Music Business Technology students in memoriam of Max Curtin and Gary "Doctor" Miller. In return for their scholarships, the music education students serve in the School District of Lancaster as "Music Mentors", working alongside teachers and directly with students to enhance their music education experience. The Music Business Technology Scholars work with teachers in the SDOL to record student ensembles AND with the Boys and Girls Club of Lancaster to develop and teach a recording curriculum. (Note: MFE has provided, through our annual grant program, the equivalent of three recording studios to the B & G club, one for each club in Lancaster County.)
The Max Curtin Memorial Scholarships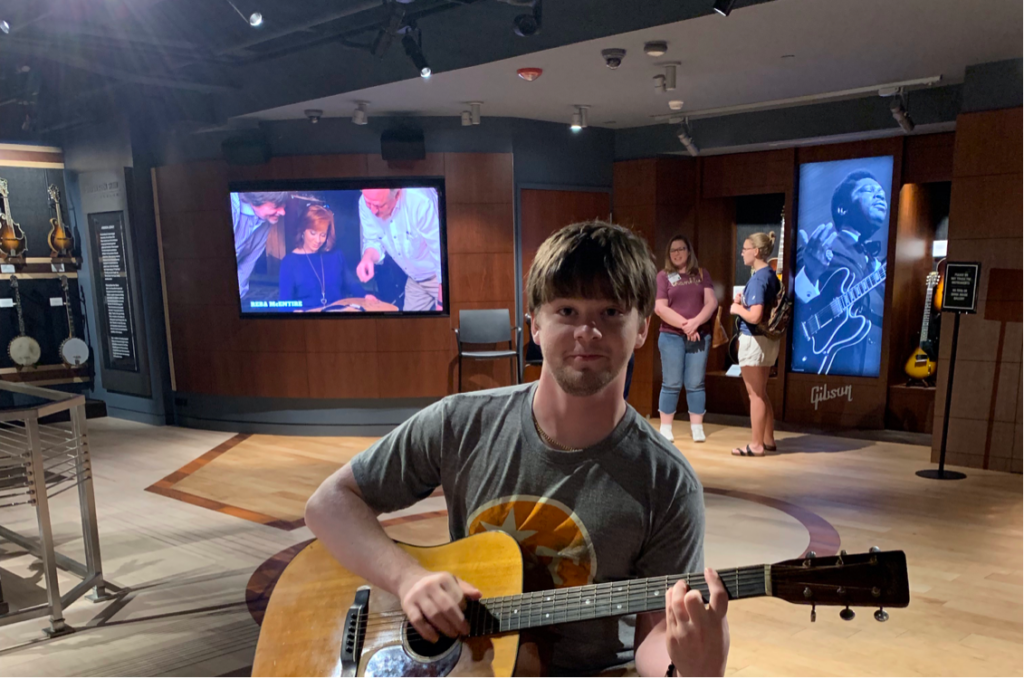 These scholarship were created to remember the life of a great musician, friend, son, and brother, Max Curtin.
Remembering Max
A perfectly imperfect and beautiful young man we were so proud of and continue to be. Never met a human he did not like. Was enamored by all parts of our world both familiar and unseen. Magnificently generous and genuinely kind to all he met. Would truly give more of himself than he would receive back and this is what gave him passion.
His love for animals was enormous. His talent with the guitar was his gift. Self taught,
He learned by ear, played with an innate nimbleness when his fingers stretched the board to achieve the notes.
He was charmed by all genres of music, all facets and varieties of music. Bluegrass, Rock and roll, Blues, Country… Playing for hours in his room both at home and at college. Dissecting the background of the music, it's composer, the theme and tones behind the notes, the resolve at the end. What was the music saying? This is how he saturated his work with emotion, texture and meaning into the songs he played. He felt at home with his guitar, like a friend he rediscovered each time they came together.
He was curious, determined and loved a challenge. It was through music that Max seemed to relax, unwind, and become himself. You could watch him become one with his music, tongue out of his mouth and toes curled as he diluted and mastered a song.
He had a gift of transforming riffs to become his own, spinning a note, a tempo into something both beautiful and memorable.
We can still see his calloused finger tips swelling so wide on the guitar strings to learn a chord he endlessly practiced until it was fluid, smooth, even, like soft water rapids washing over rocks. A melody that once was rough, rugged, mechanical would soon transform into easy soothing transitions folding so finely into the next note.
Max would be proud to know that others can continue their journey with music through Music for Everyone scholarships. Through this program, others can feed their joy, passion and love of music as much as Max would have loved.
The Gary Miller Memorial Percussion Scholarship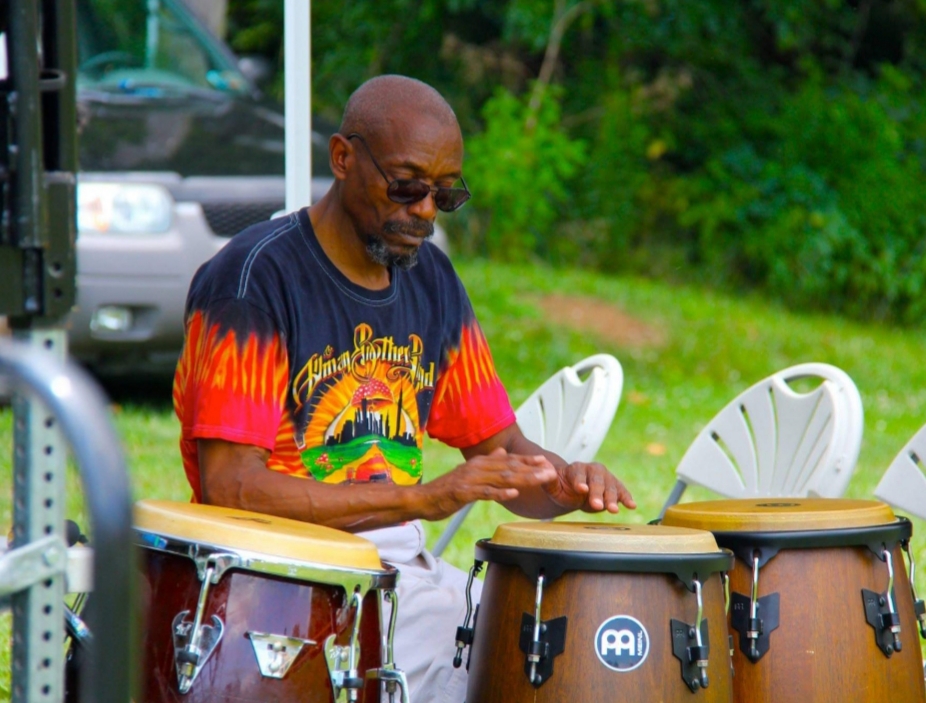 Gary Miller was truly one of the most inspiring people you will ever meet. Despite long time health challenges that eventually led to the amputation of both of his legs from the knee down, he was unfailingly positive. He always wore a big smile and approached life with an attitude and gusto that was simply remarkable. And no one loved playing music and his beloved conga drums more than Gary. He was a fixture on the Lancaster music scene for decades attending shows and also as a member of DC and Company and the Willie Marble Xperience. Gary's passing has left a big hole in the Lancaster music scene and community. Gary worked for many years with the Lancaster Intermediate Unit and had a gift for working with students with disabilities. He would be thrilled to know that a scholarship has been created in his name that encompasses both things he cared so much about…his students and his music.
The recipient of this scholarship will serve as an assistant to MFE's Director of Community Percussion with the purpose of continuing to spread opportunities for everyone, young and old, to participate in various school and community percussion events and activities.